Hey CATS! We wanted to share what a fabulous time our students had at our Powder Puff game! It was a game with our Upperclassmen vs. our Underclassmen and the Upperclassmen prevailed! It wouldn't have been a Powder Puff game without our cheerleaders! All in all, it was a fabulous evening and the sportsmanship was like none-other! Thank you to Coach Argraves for putting on this event and for all those who helped make it such a success!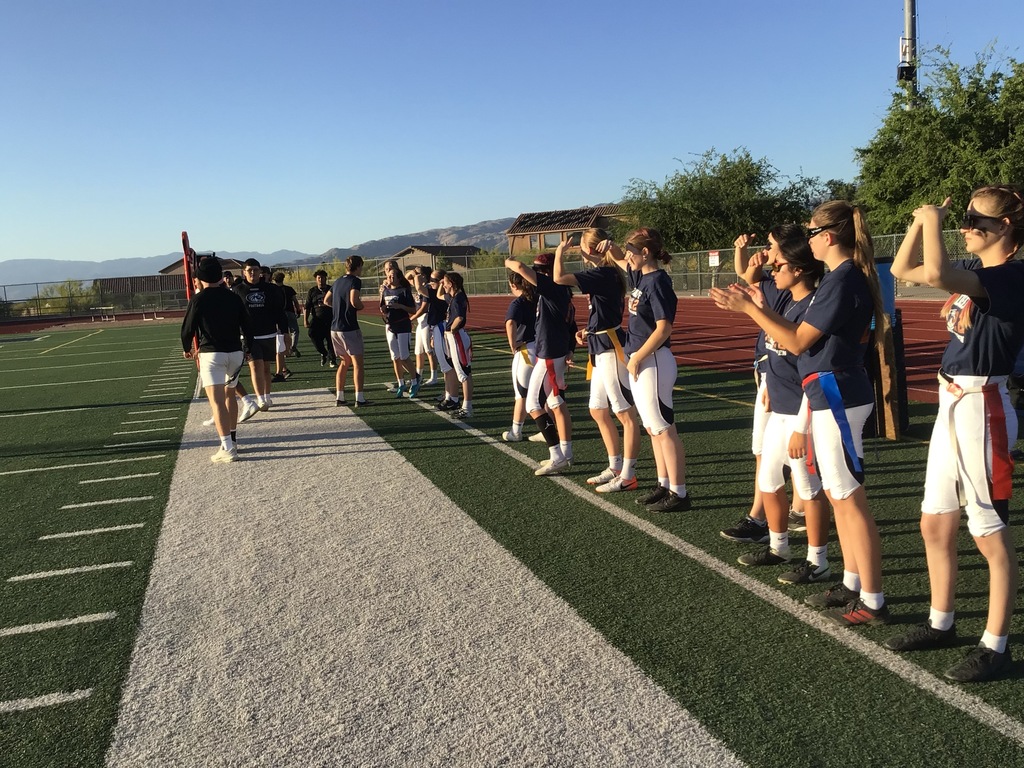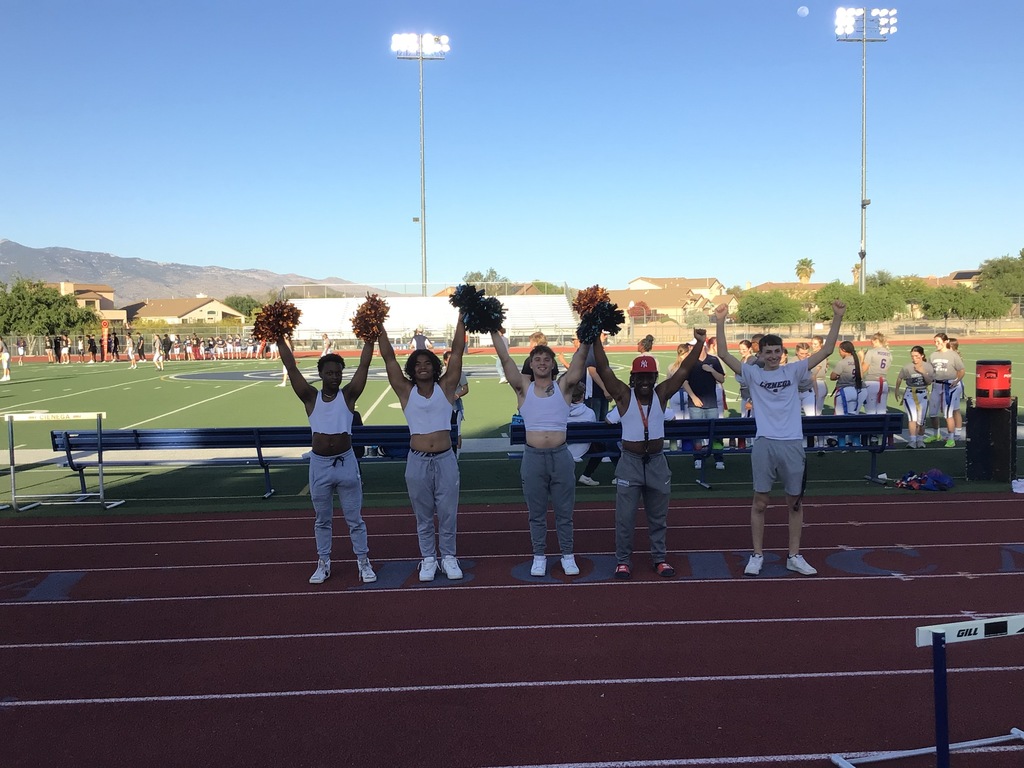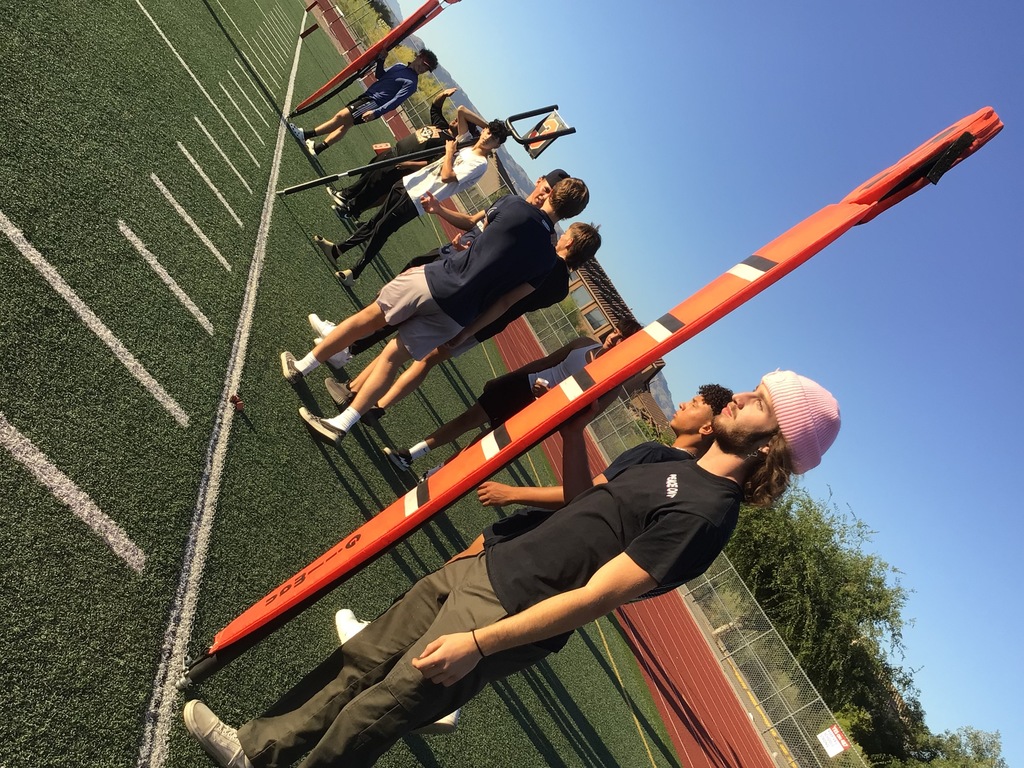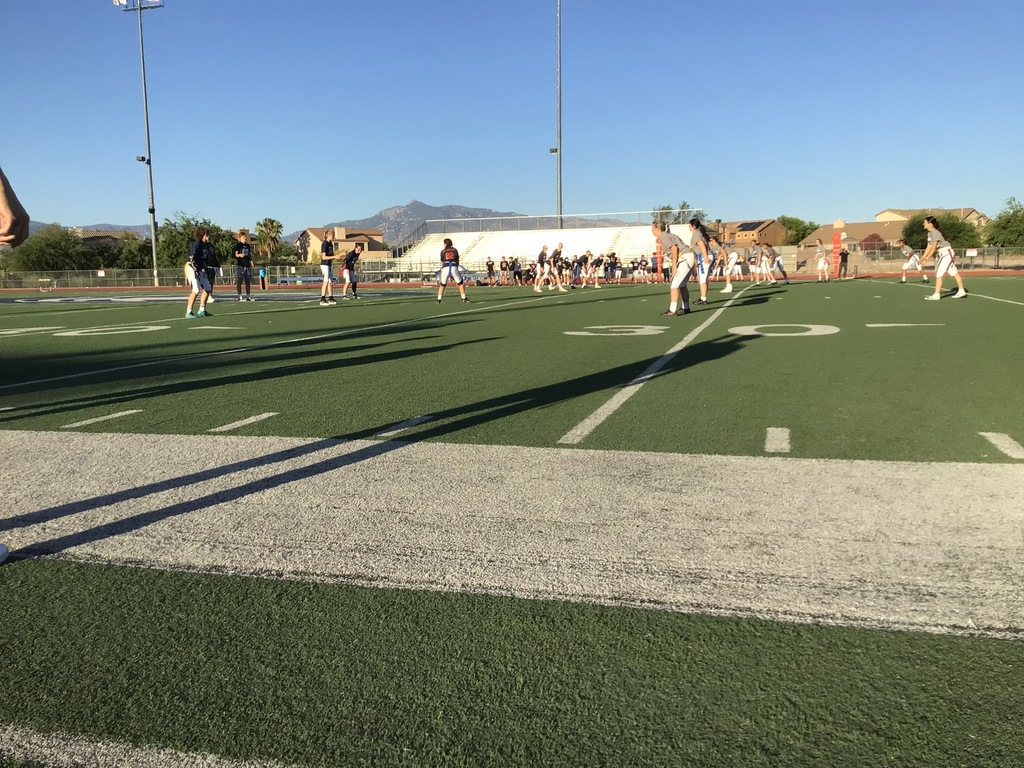 Hey Cats! Check this out! Cienega Swag is on sale! Jump into vacation season 😎 with a special 48-hour flash sale ⚡ Save 20% OFF everything sitewide with code FLASH20. Get ready to pack your bags 🧳 and visit your CIENEGA HIGH SCHOOL store now. Don't wait--sale ends tomorrow.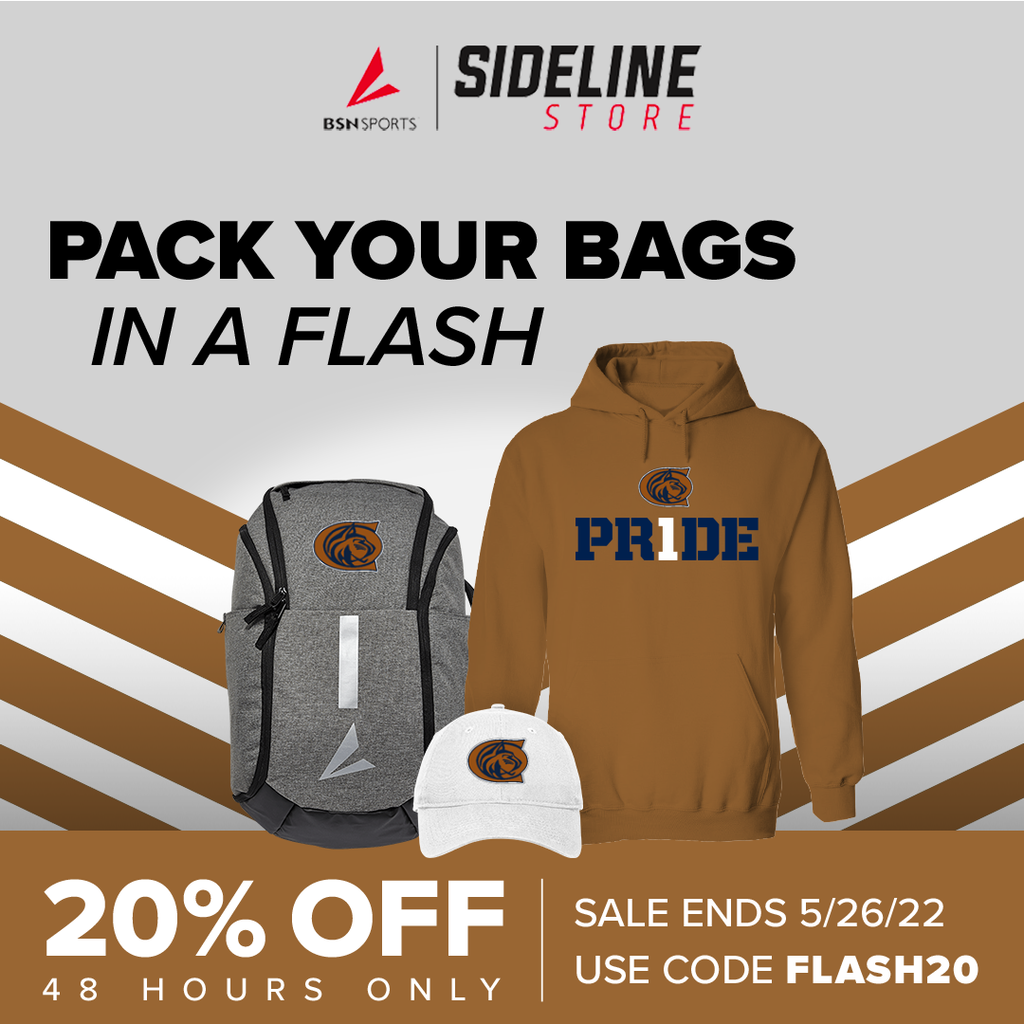 Bobcat Nation, We hope you love these photos as much as we do! Graduation for the Senior Class of 2022 was positively amazing! We are so proud of our Seniors and their amazing accomplishments. Thank you to Mrs. Middleton, our governing board, our superintendent, John Carruth, amazing dignitaries, administration, teachers and staff members, and our incredible parents! This was such a huge success because of ALL of you! May you soar with eagles, dear Seniors! Never stopping achieving great things! #OnceABobcatAlwaysABobcat #classof2022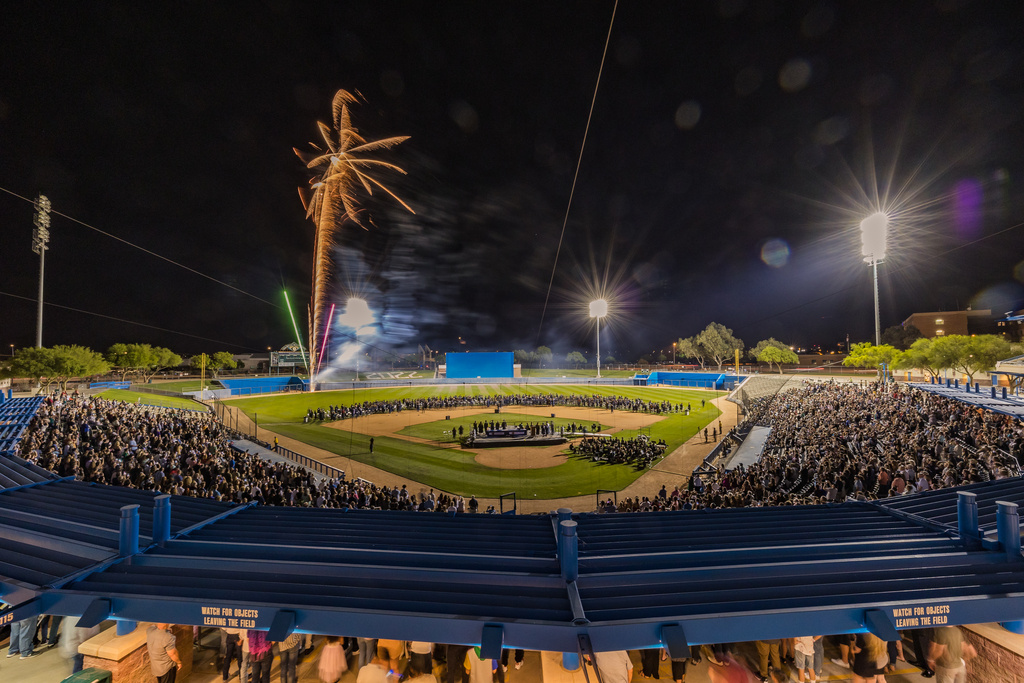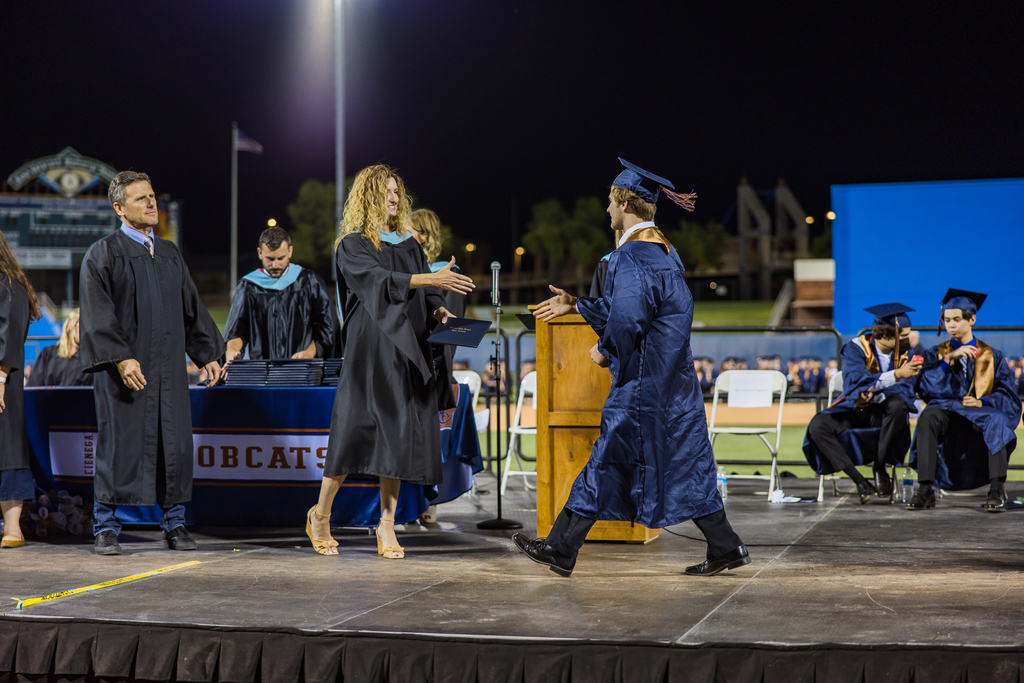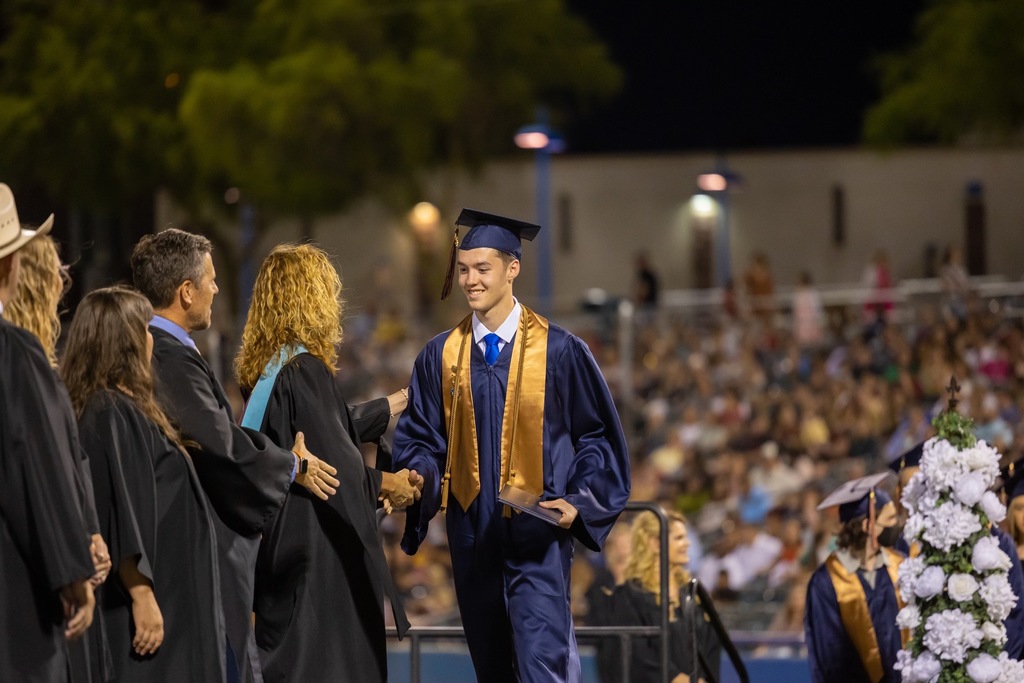 Hey, CATS! Please remember we have early release for our finals week! Thank you and good luck!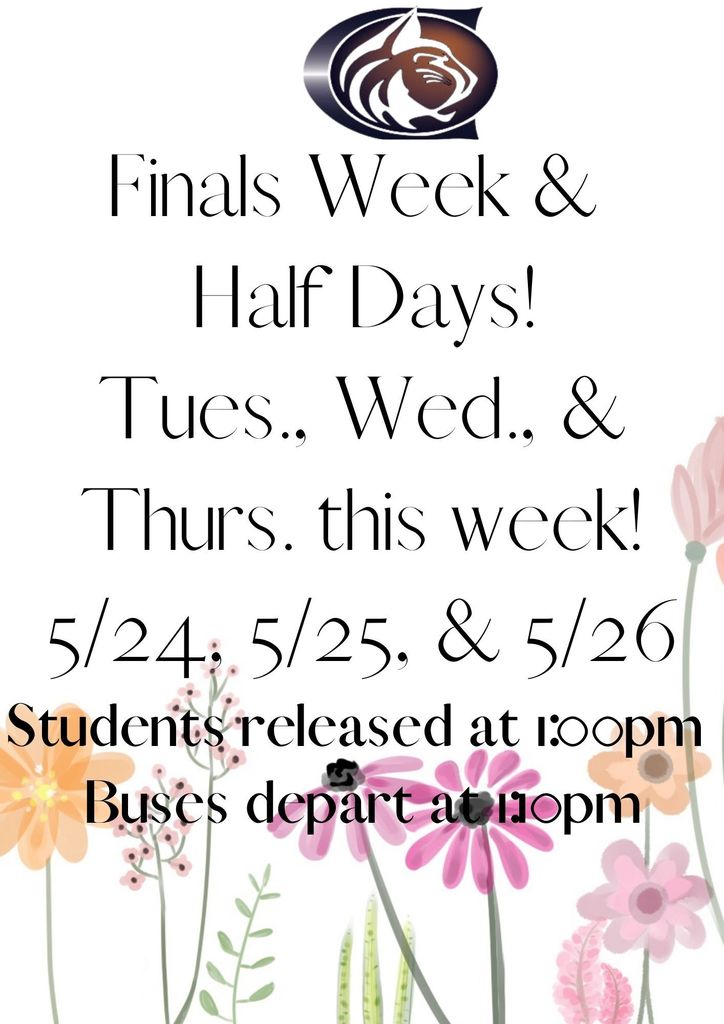 Here is our exam schedule for this week for 9th, 10th and 11th grades!! Good luck, CATS! You got this!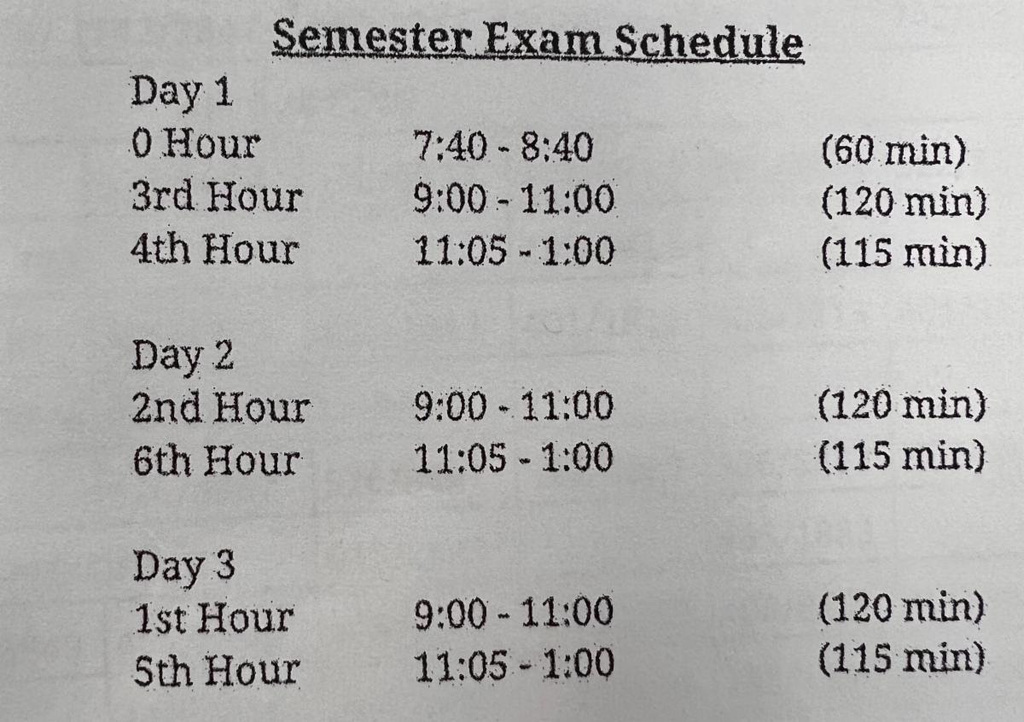 Oh what a night this is going to be! #Classof2022 #Seniors #BobcatPride #OnceABobcatAlwaysABobcat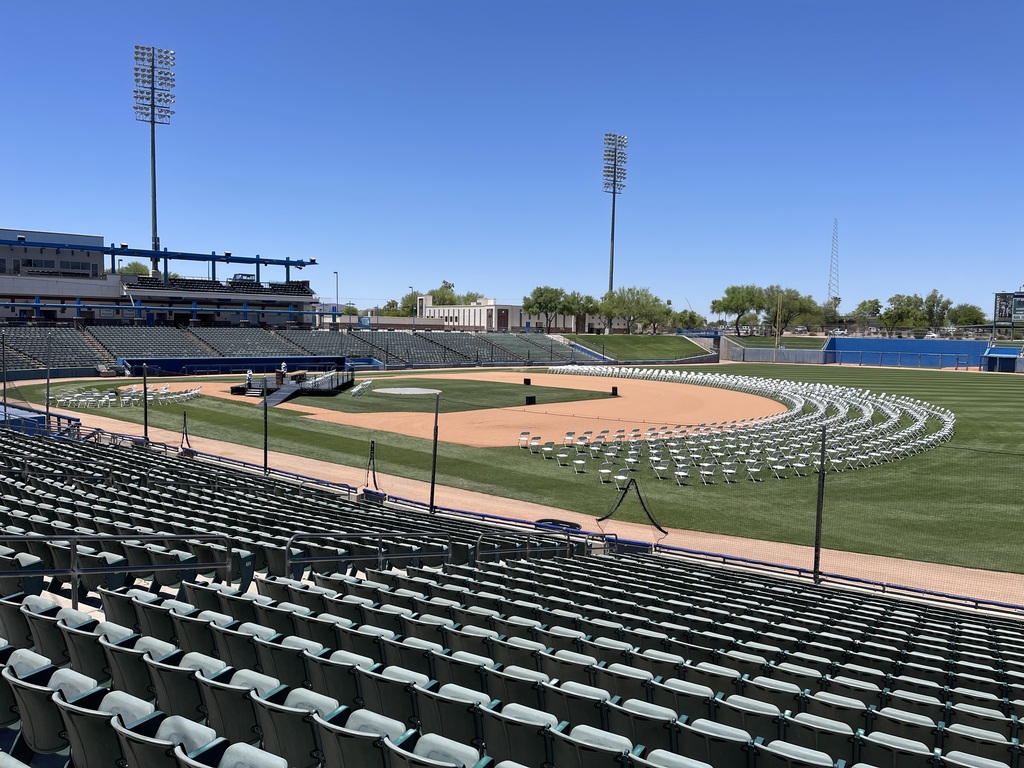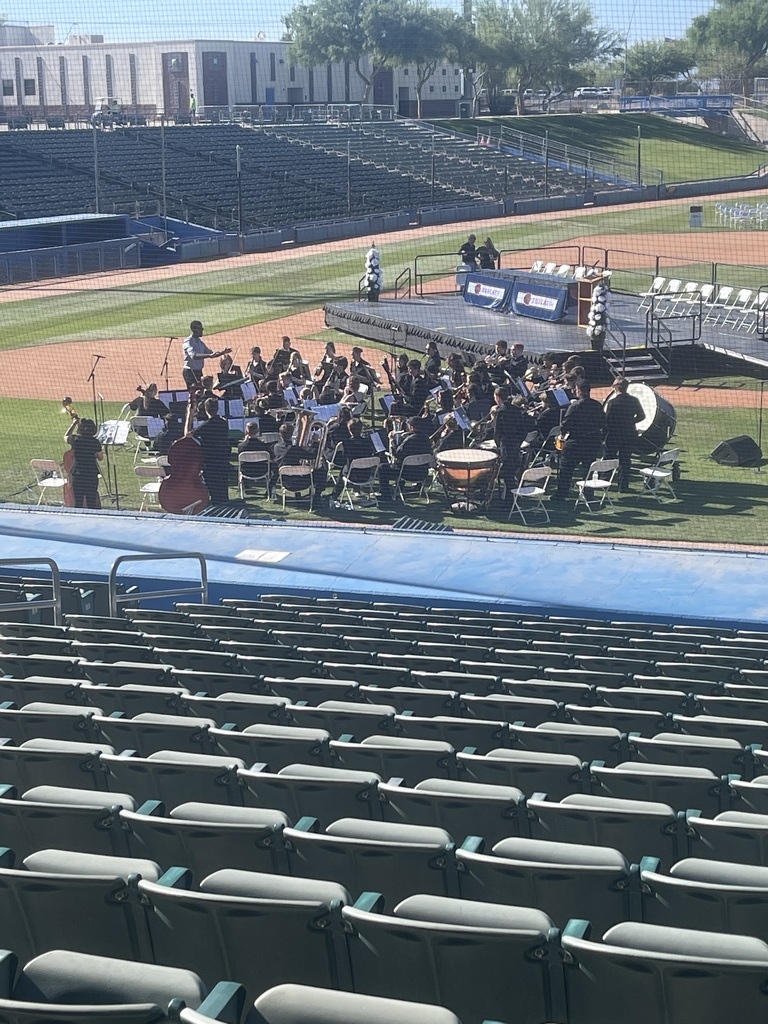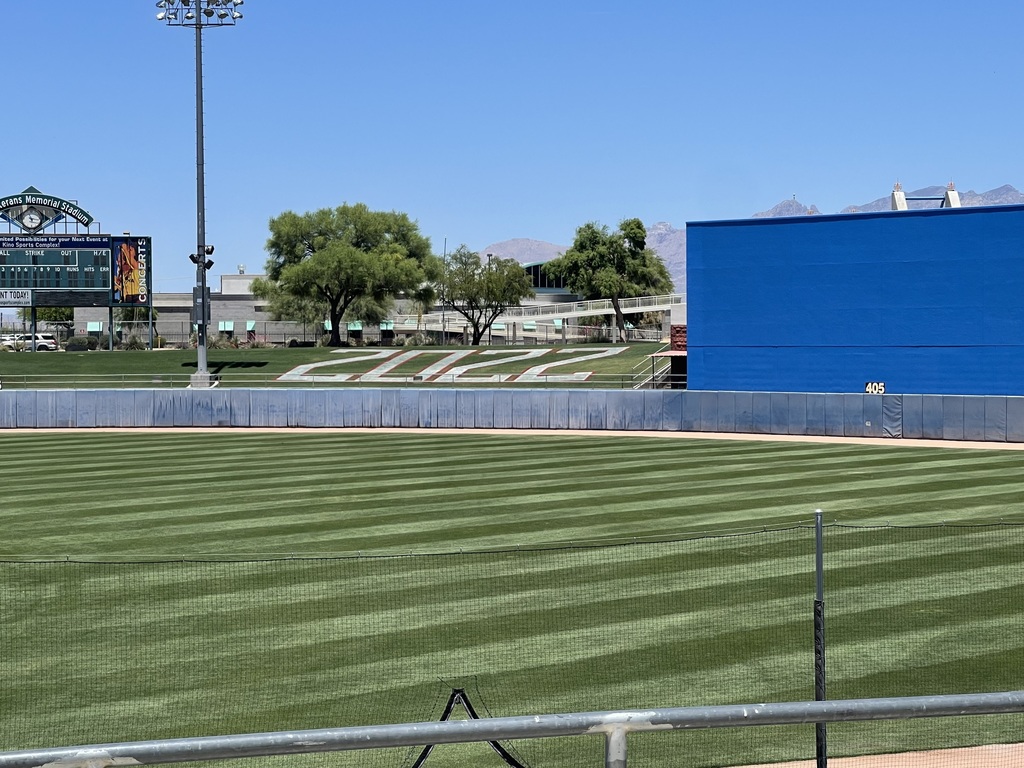 Good evening Bobcat Nation! We are streaming live in about an hour!
https://youtu.be/41pWa_3oVpo
Congratulations to our Seniors...the Class of 2022! We are so very proud of you and this amazing accomplishment! #OnceABobcatAlwaysABobcat

Hey, CATS! Check out the amazing update on Kelsey! Kelsey competed in the Level 10 Junior Olympic Nationals this past weekend. She is the National Vault Champion of 2022! You can view her winning vault performance on our Facebook page! Congratulations, Kelsey! Bobcat Nation is so proud of you!

Hey Bobcat Nation! Check out these amazing athletic stats! We are so proud of our teams, coaches and athletes! Congratulations, everyone! You make Cienega High School so very proud!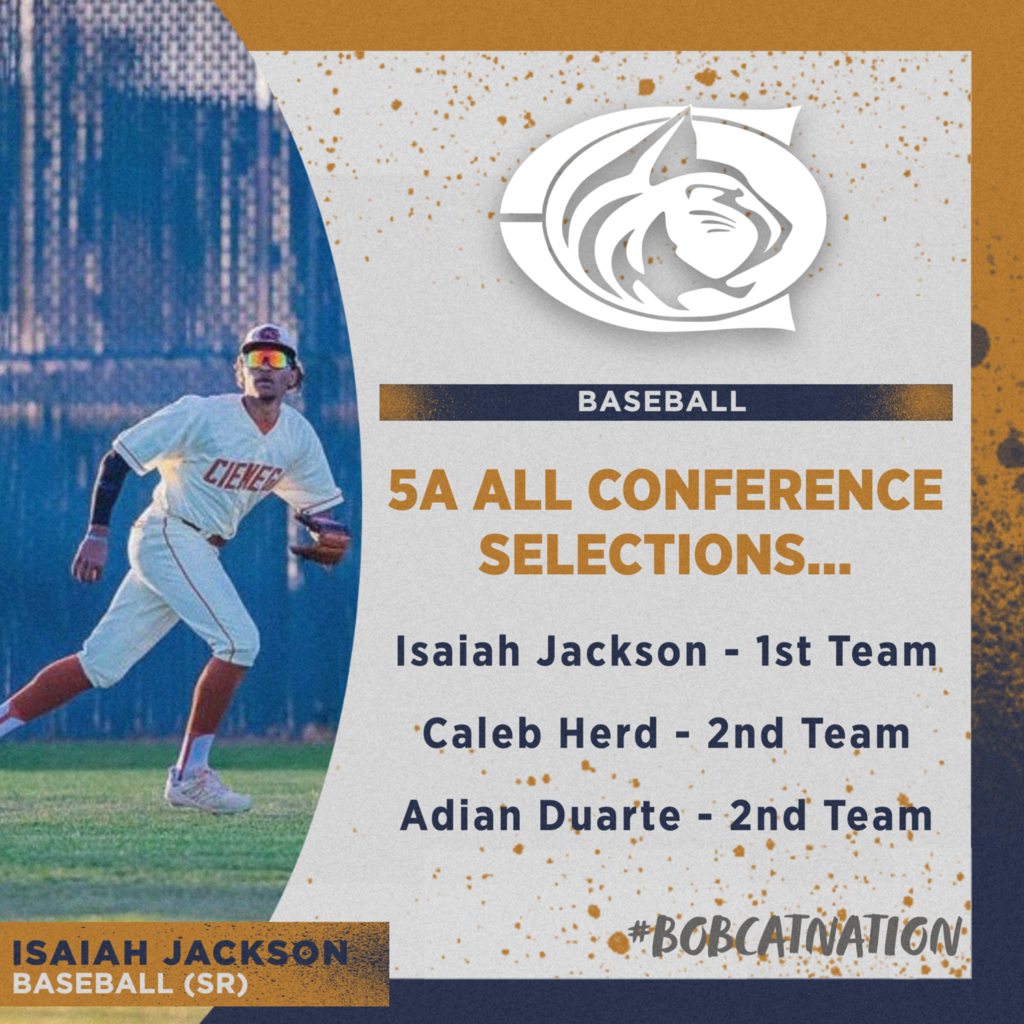 Good morning Senior Parents and our Class of 2022 Seniors! Please see the informational flyer below regarding the livestreaming link for Graduation for those who might not be able to physically attend. We hope this helps our families and the link is also provided right here...
https://youtu.be/41pWa_3oVpo
Please save this link and have it readily available on Graduation Night!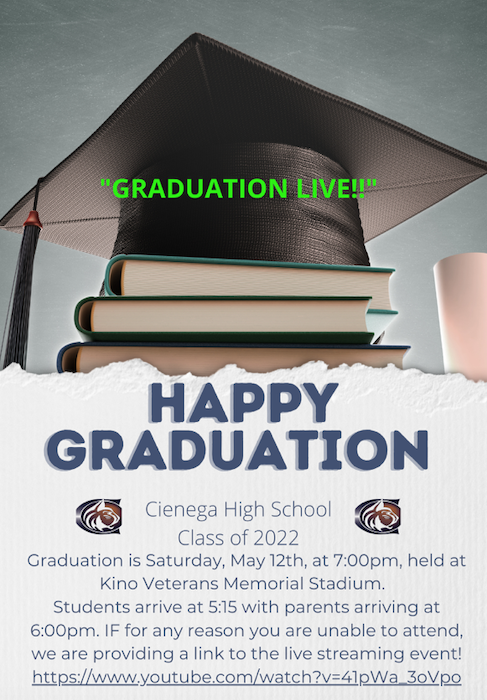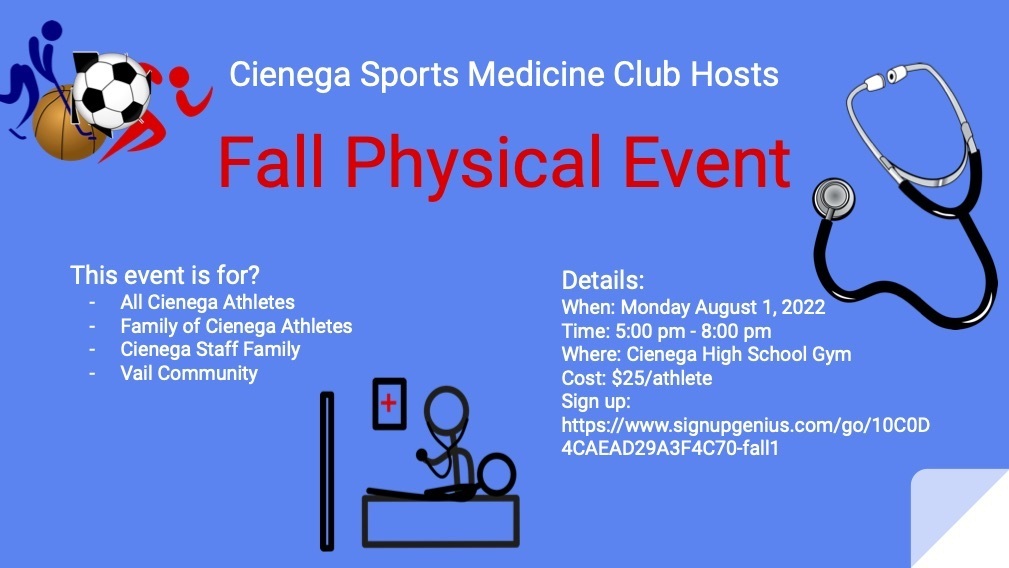 Hey CATS! Interested in a fabulous volleyball clinic this summer? Take a look at this flyer for more information! See you on the court!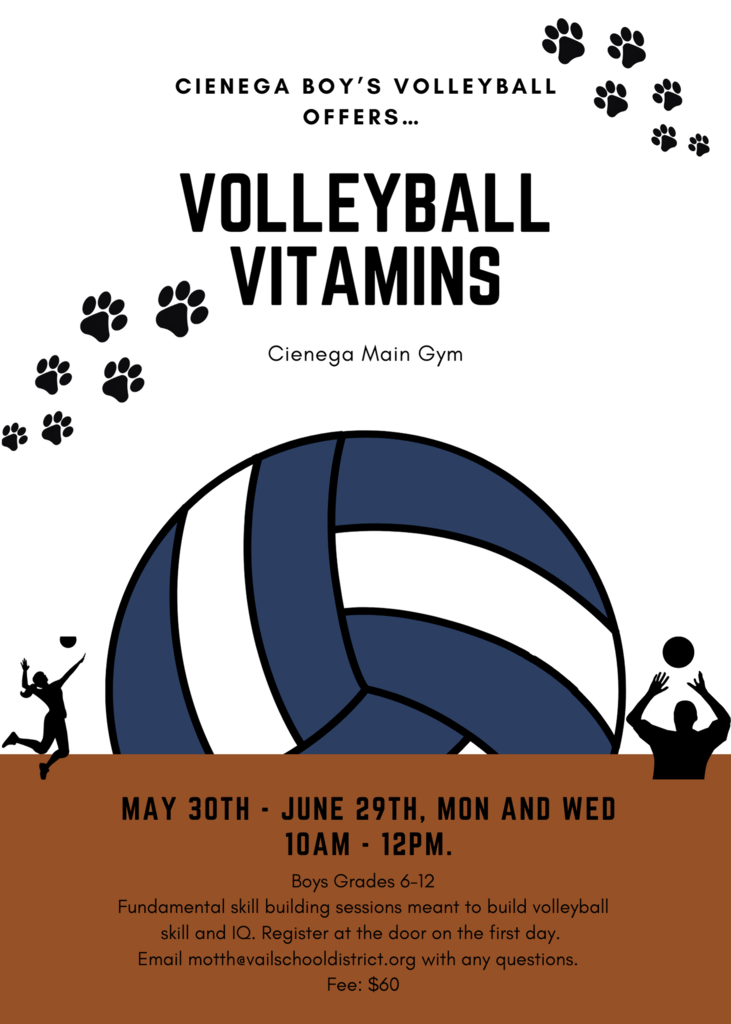 Hey Bobcat Seniors and Parents! Please check out the important information, dates and times for our seniors! Thank you!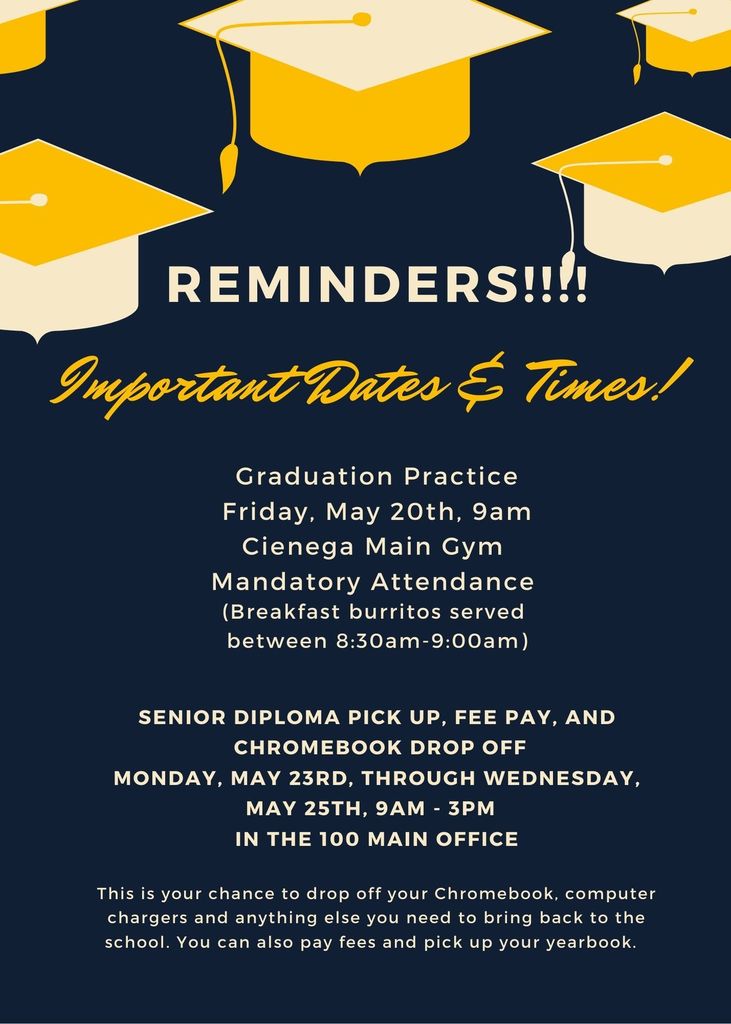 Hey Bobcat Nation! Please check out this important information regarding our finals and half days for next week! We are almost finished, CATS!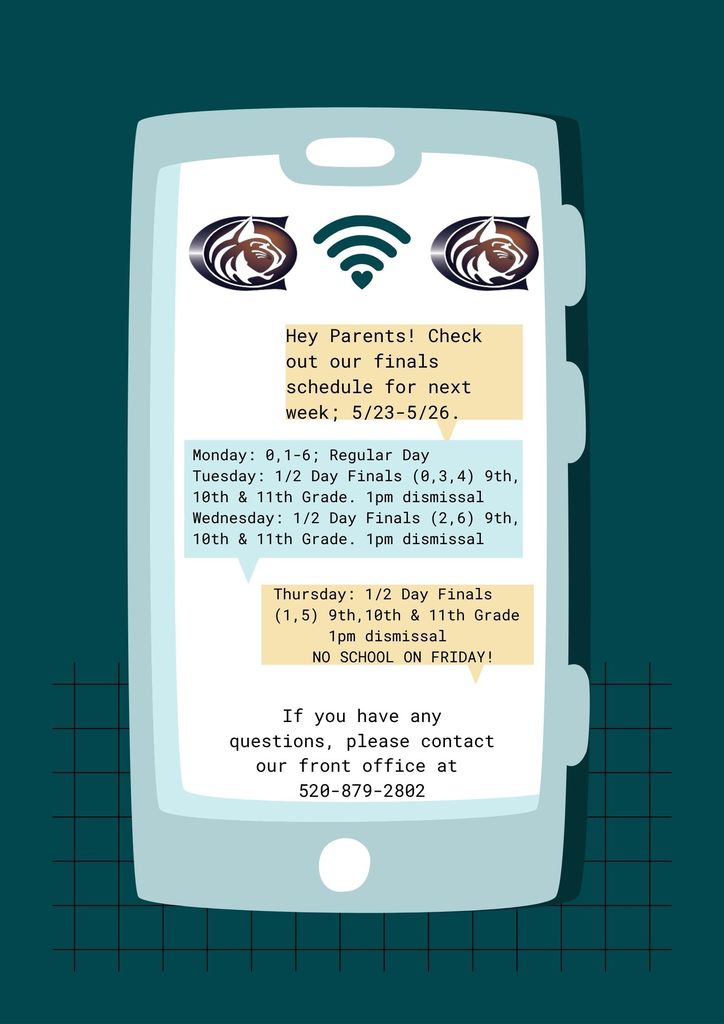 Hey CATS...check this out! Track and Field State Champions! Bobcat Nation is very proud of all of you and your hard work! Amazing job, Coaches! #BobcatNation #BobcatPride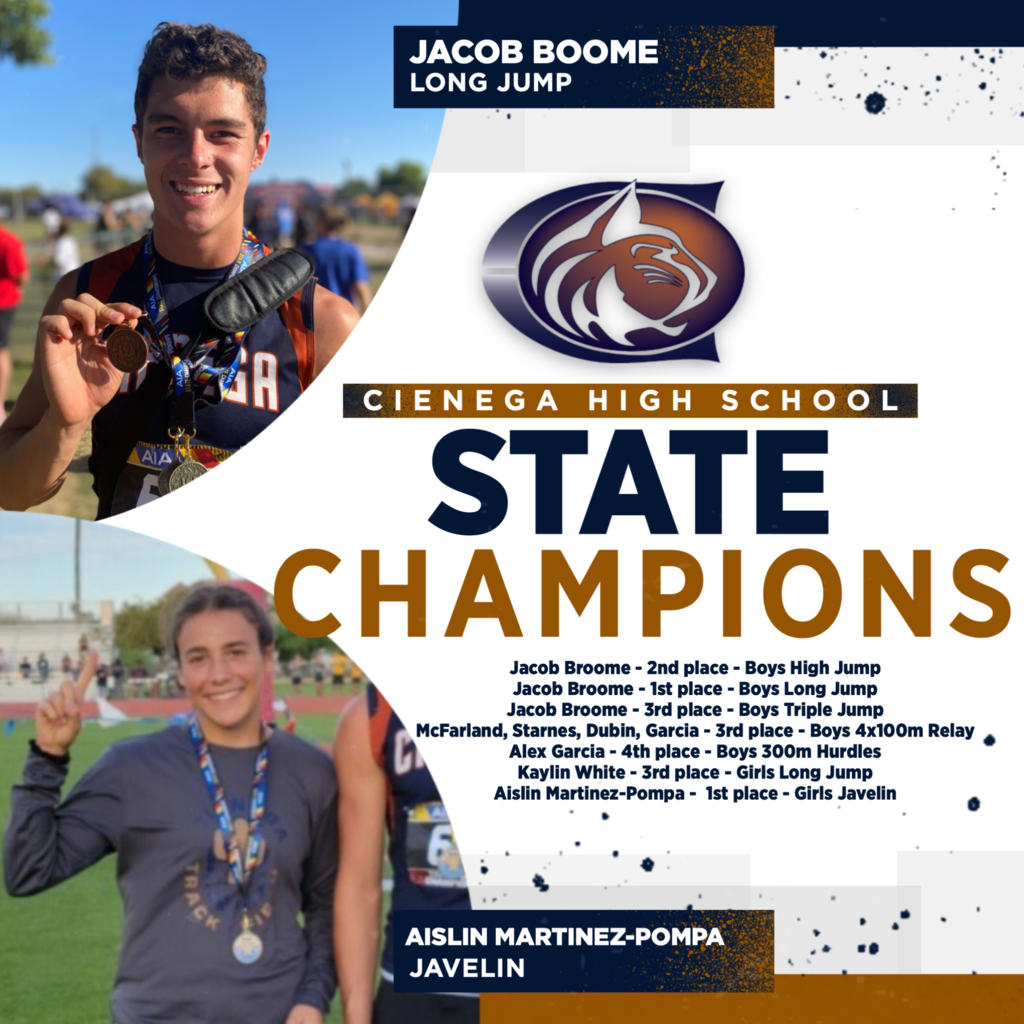 Hey CATS! Check out this amazing news from our very own NJROTC! Congratulations to the following units for all their outstanding efforts in this challenging 2021-2022 school year where the opportunity to get back in the saddle helped to get involved and experience all NJROTC has to offer! Well done by all units...cadets and instructors doing their best to adapt and overcome. Distinguished Unit with Honors CHAPARRAL HIGH SCHOOL CIENEGA HIGH SCHOOL CORONADO HIGH SCHOOL EL CAMINO REAL HIGH SCHOOL LUTHERAN HIGH SCHOOL MURRIETA MESA HIGH SCHOOL PACIFICA HIGH SCHOOL PALOMA VALLEY HIGH SCHOOL RAMONA HIGH SCHOOL SAHUARITA HIGH SCHOOL TROY HIGH SCHOOL Distinguished Unit APACHE JUNCTION HIGH SCHOOL JOHN F KENNEDY HIGH SCHOOL MARTIN L KING HIGH SCHOOL REEDLEY HIGH SCHOOL SANTA ANA SENIOR HIGH SCHOOL Unit Achievement APOLLO HIGH SCHOOL DINUBA HIGH SCHOOL GLENDALE HIGH SCHOOL INDEPENDENCE HIGH SCHOOL LAKEWOOD SENIOR HIGH SCHOOL LEMOORE HIGH SCHOOL PATRICK HENRY HIGH SCHOOL POINT LOMA HIGH SCHOOL RESEDA SENIOR HIGH SCHOOL THUNDERBIRD HIGH SCHOOL WESTVIEW HIGH SCHOOL Congratulations to all!!

Hey Bobcat Nation! Check out our Boy's Volleyball State Champs! We are so proud of them! Congratulations and congrats to Coach Mott and her coaching staff! #BobcatsWin #BobcatStateChamps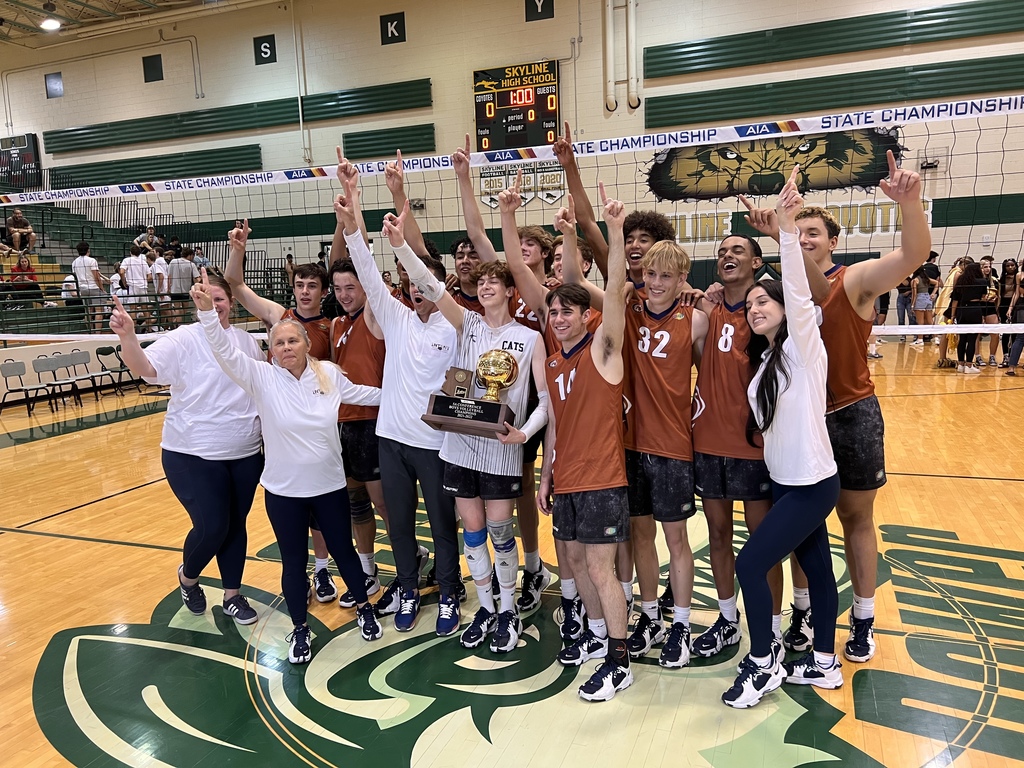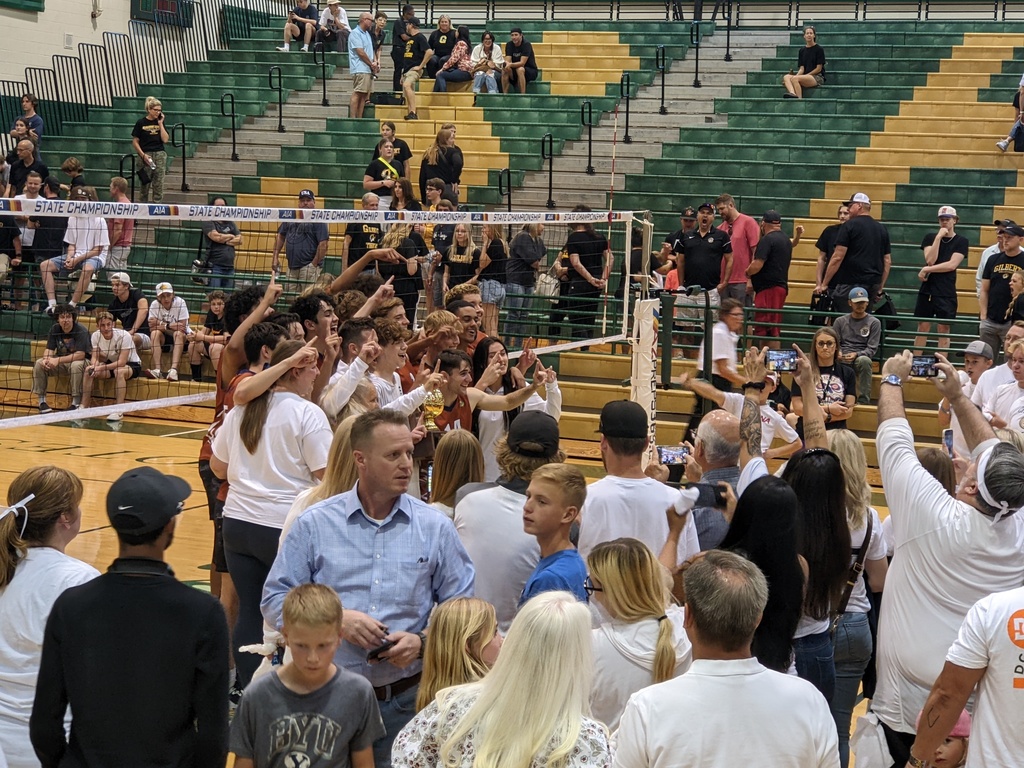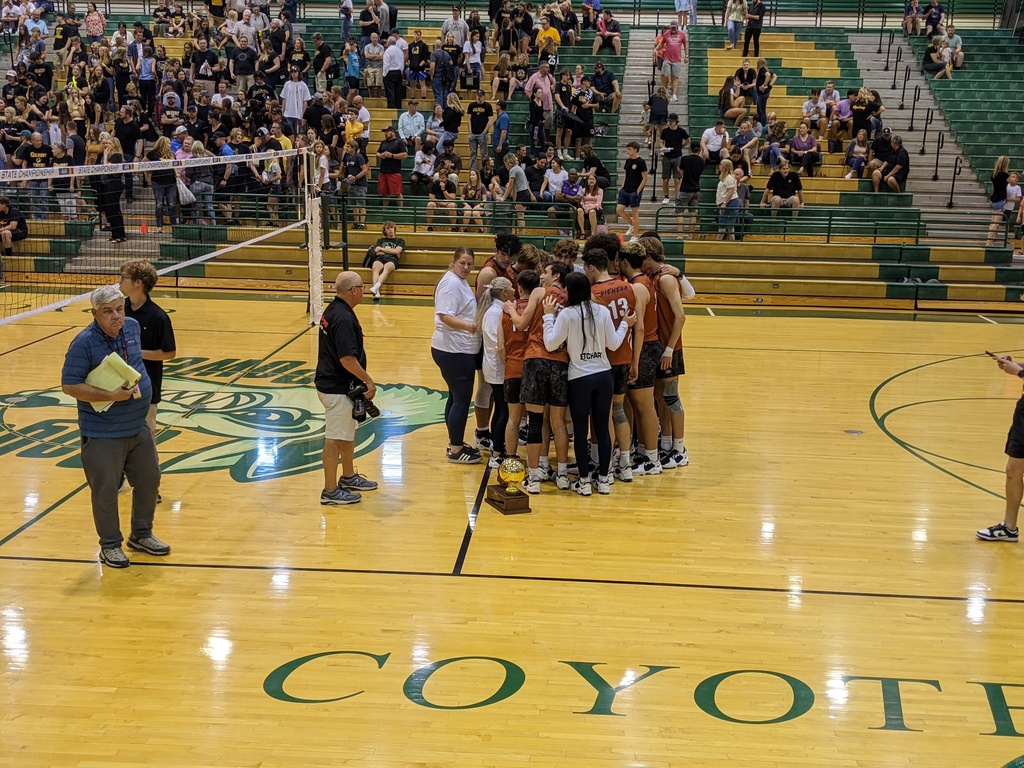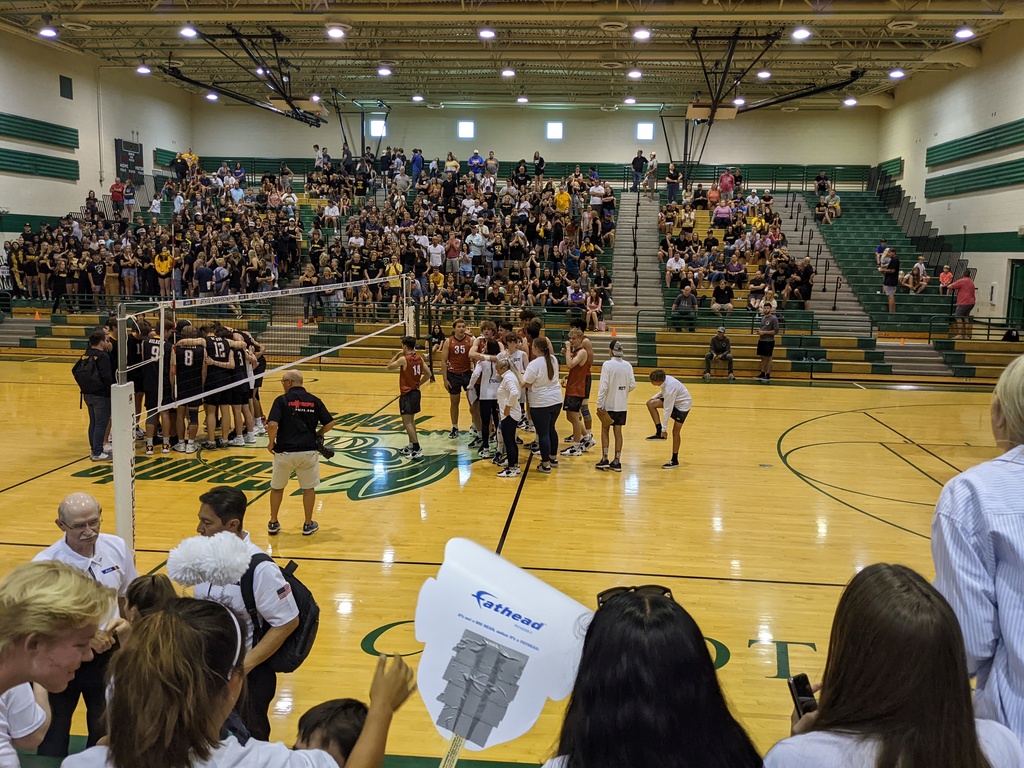 Good afternoon! Please click on the links below to see the schedules, athletic administration information, coach's contact information, etc. for the 2022-23 season!!