Please help us congratulate Minh Ngo and Hermione Hatch on completing the AP Capstone Program. 2 years of college level writing, researching and presenting! Way to go, Bobcats!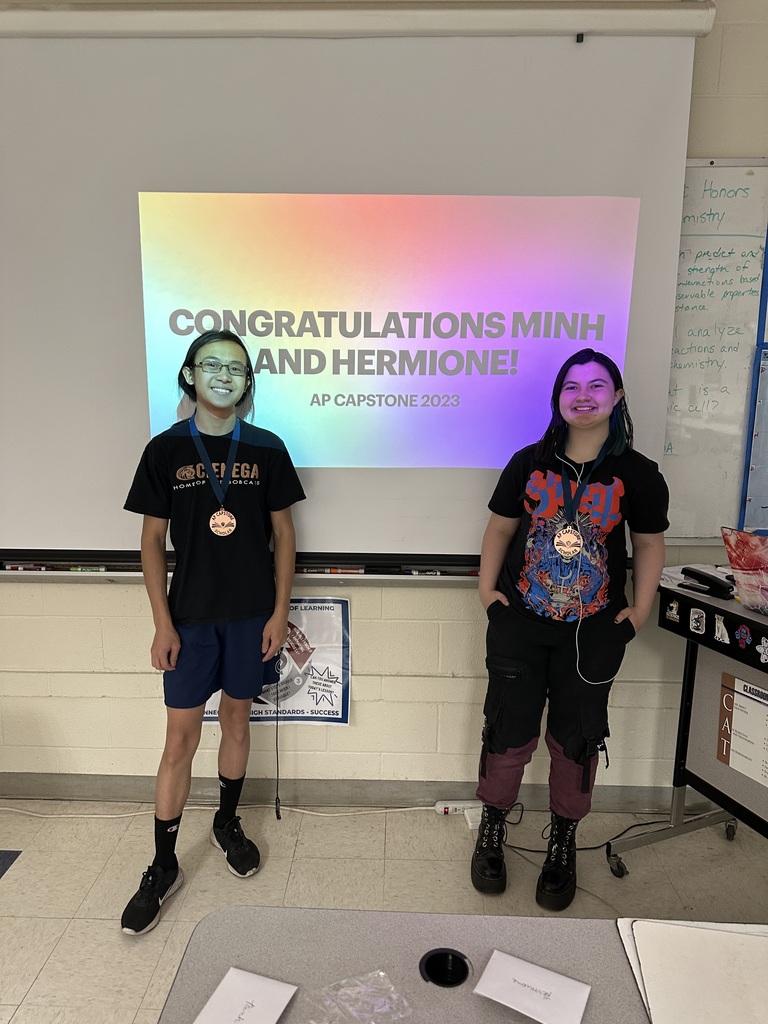 Cienega is the first and only school in the Vail School District to have an AVID program, which was created on campus in 2020. "Advancement via Individual Determination" is a nationwide, well-loved program known for giving students opportunities to visit colleges, learn about careers, and perfect their study and life skills. Just this school year, our AVID kids have been able to visit Pima Community College, Grand Canyon University, Arizona State University, and the University of Arizona! AVID students spend all four years of high school in the program and build a second family and lifelong friends. If your family is interested in your child joining next year, please email Mrs. Elias at
eliass@vailschooldistrict.org
!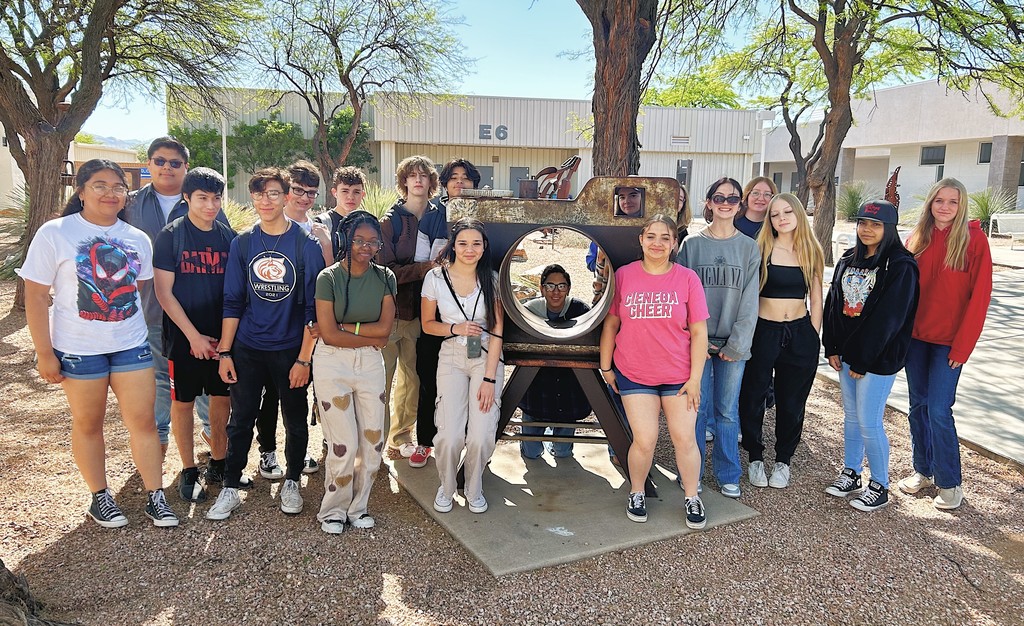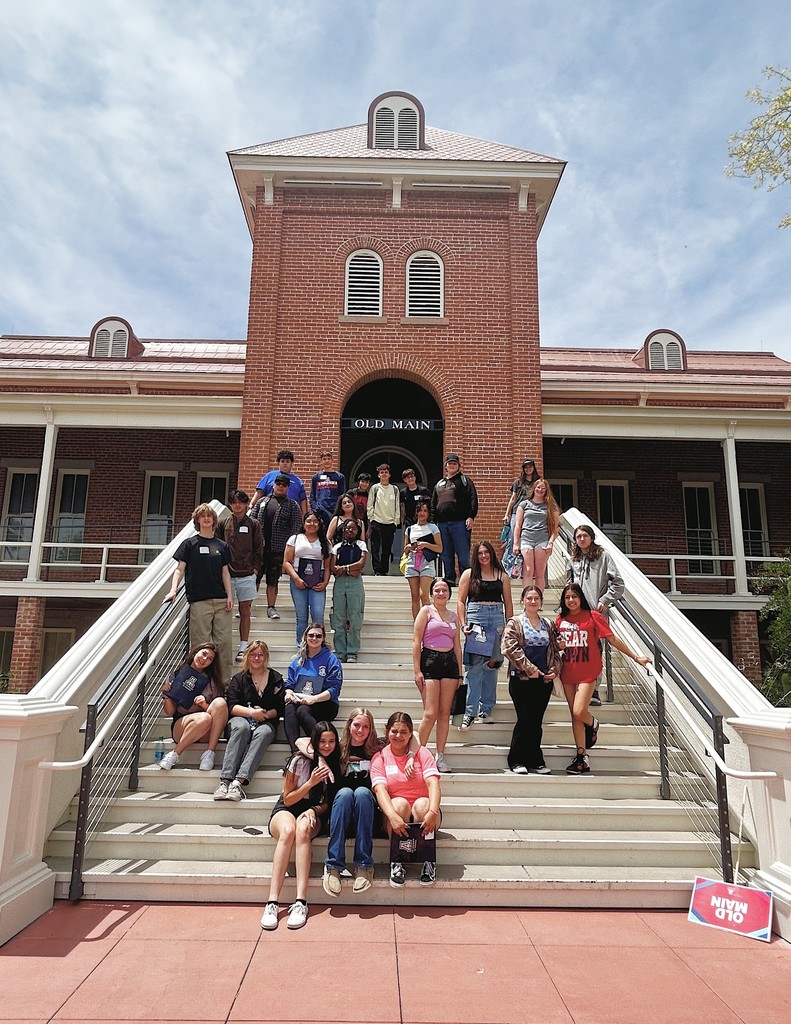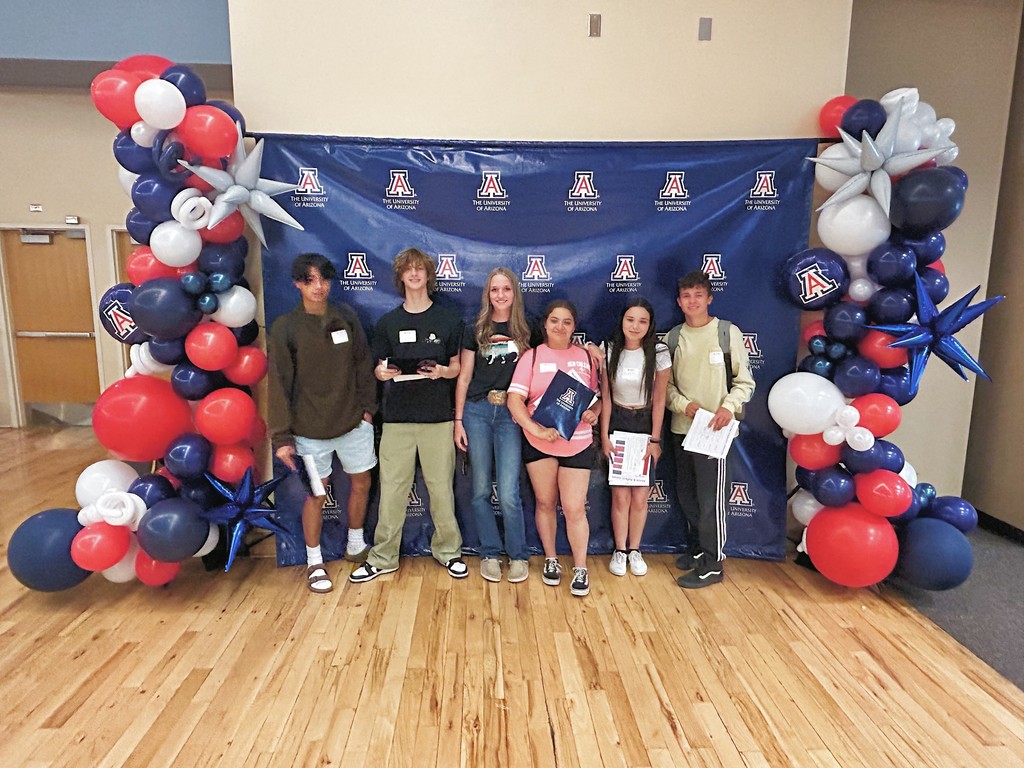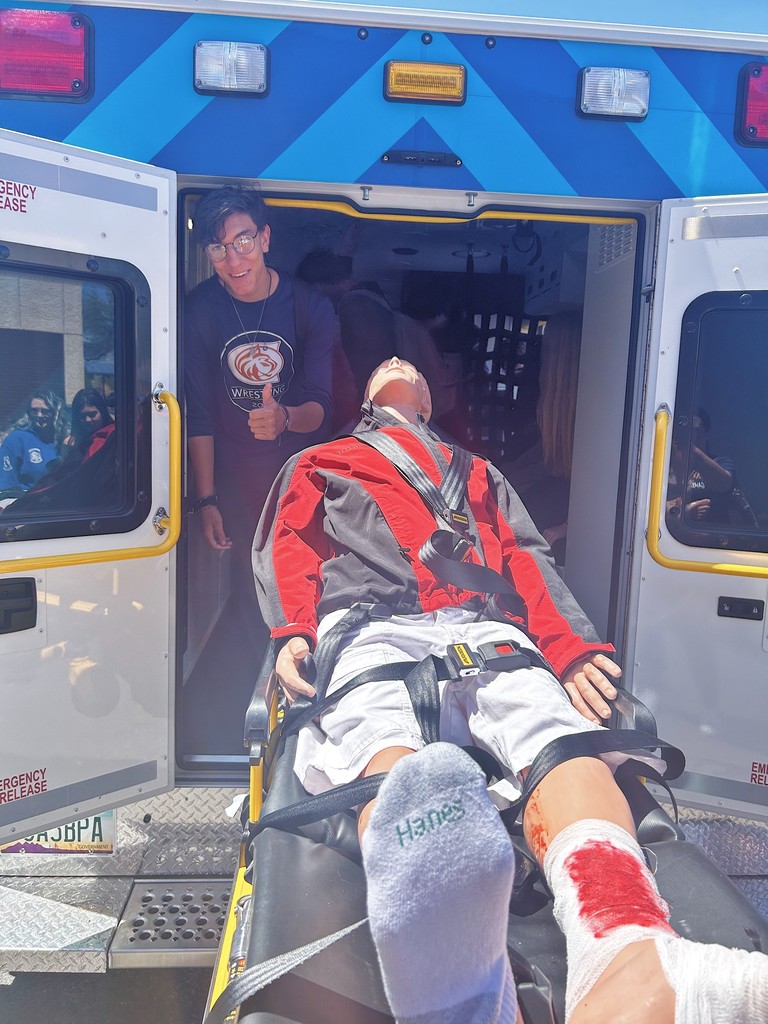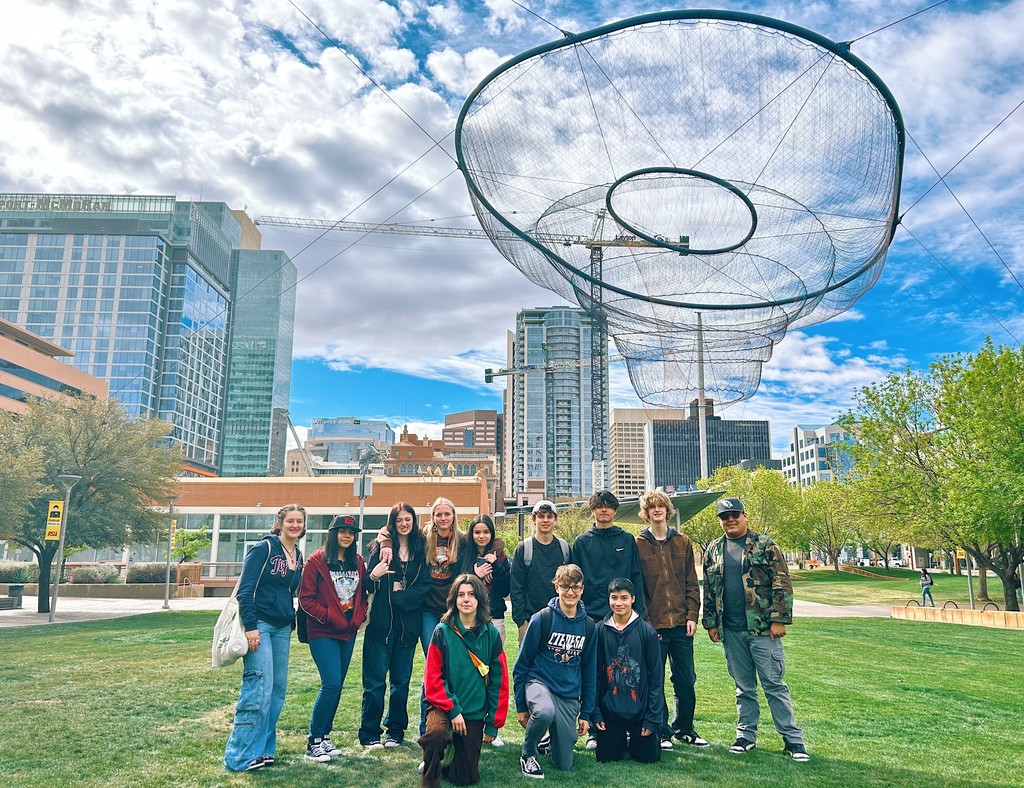 HUGE shoutout to our Class of 2023! Collectively, they have earned over 11 Million Dollars in scholarships so far this year! WAY TO GO BOBCATS!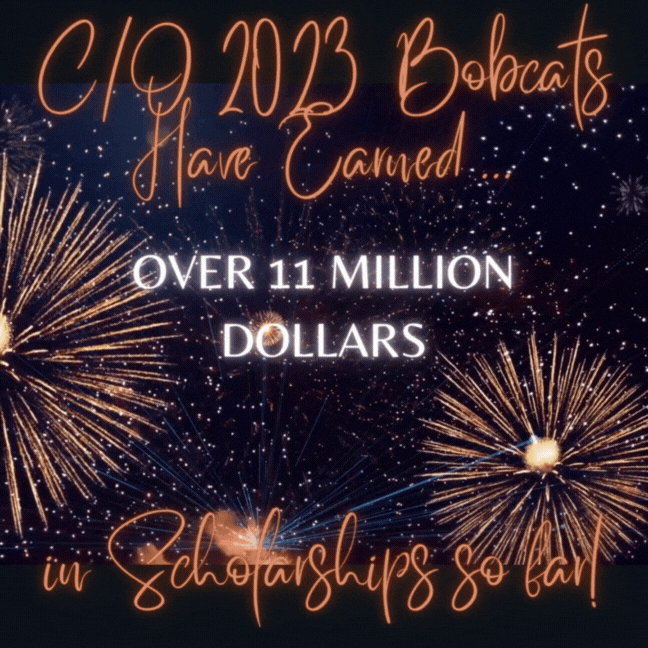 SENIORS! You are almost to the finish line! Here's a look at what you can expect for your last week of school! Good luck Bobcats!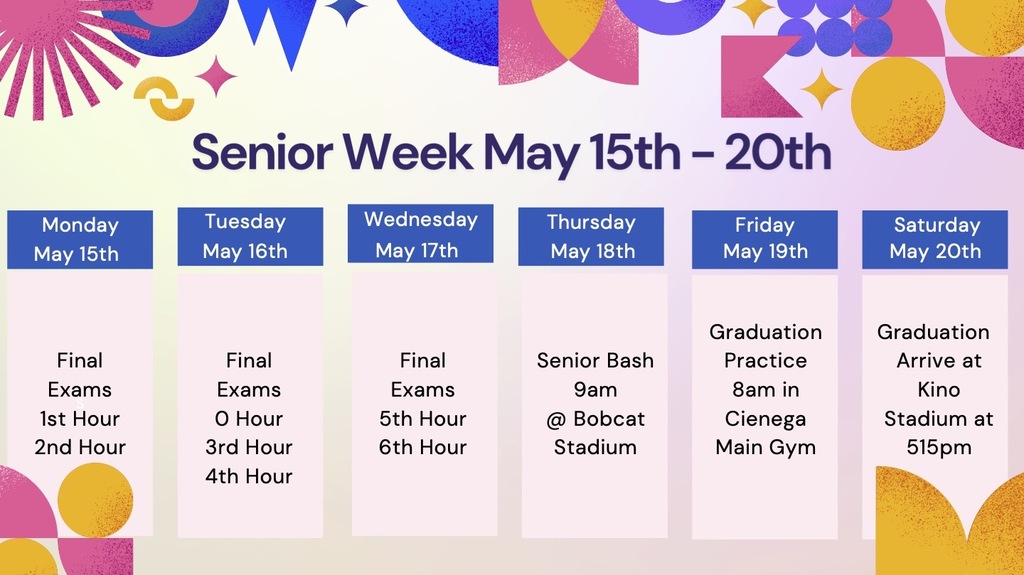 For the past few years The National High Strength Coaches Association (NHSSCA) has been awarding All American Student Athletes. This year Coach Schween nominated the maximum 2 male athletes and 2 female athletes. All four were awarded All American status! To be considered these athletes must meet at least 3 of the 4 performance numbers for Bench Press-Squat-Deadlift and Power Clean as well as 2 of the 3 from Vertical-40 yard dash and Pro Agility. Beside their performance numbers their GPA, school commitments and leadership roles play a part. Please help us recognize Ben Kmak, Randy Carrillo, Jennis Groves and Honor Allen as NHSSCA All Americans. WAY TO GO CATS!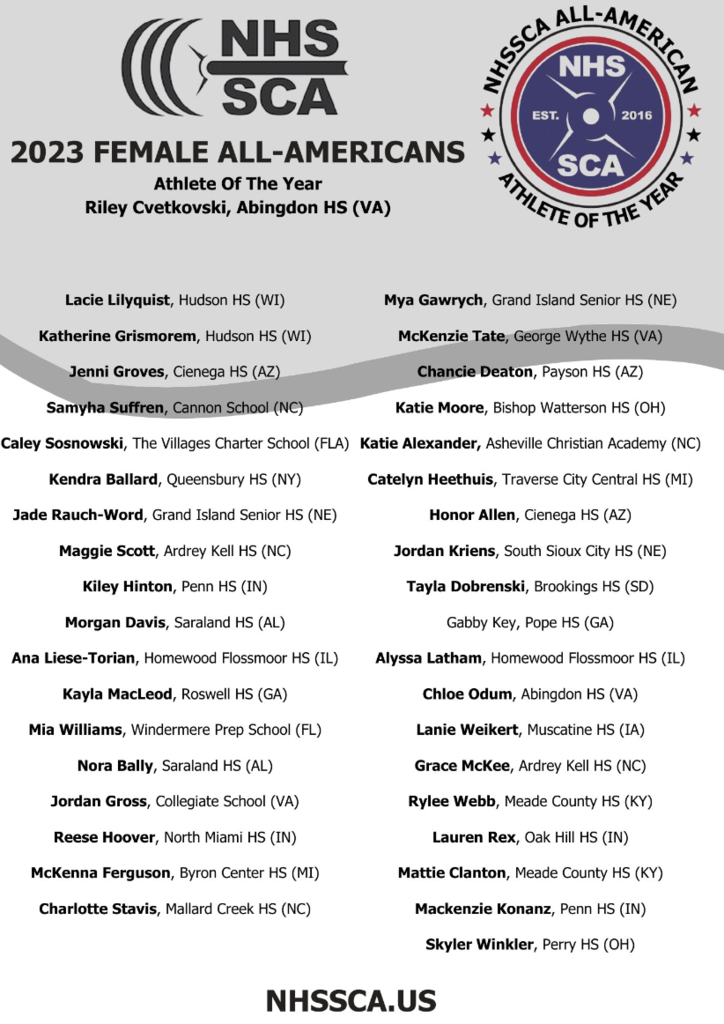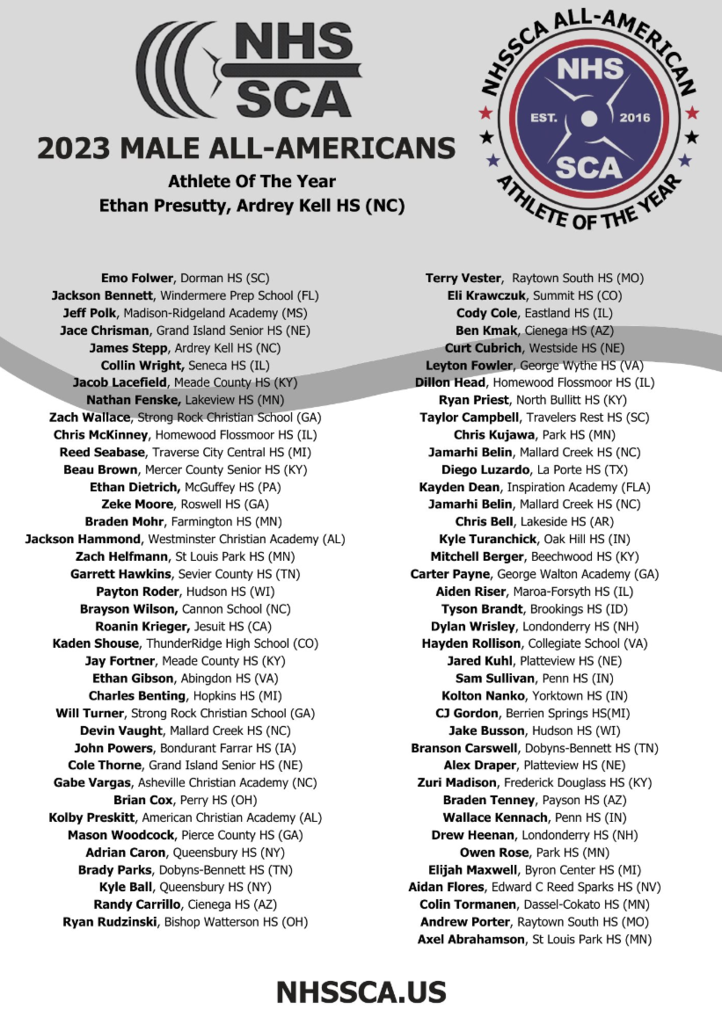 Friday, a U.S. Air Force UH-1 Huey landed here on campus! It took 25 NJROTC Cadets on 15 minute familiarization flights. The helicopter visit is part of the U.S. Air Force Aviation Mentorship Program and Project Tuskegee. The purpose of these USAF programs is to promote diversity and inspire future generations. Such a unique opportunity for our Cadets!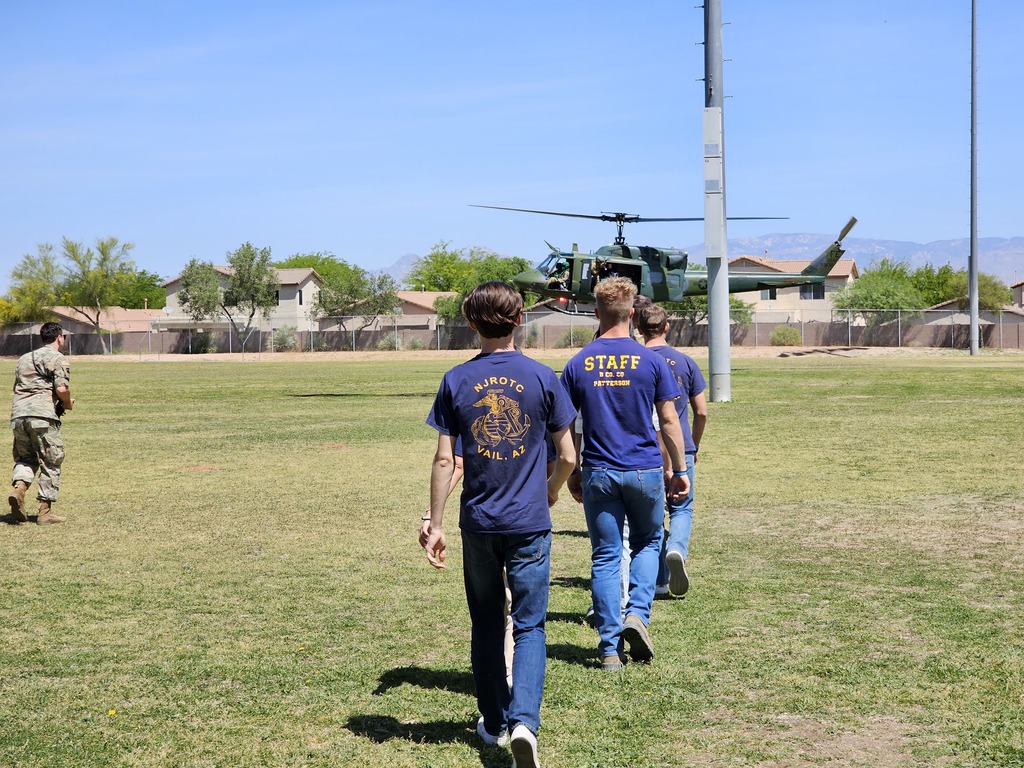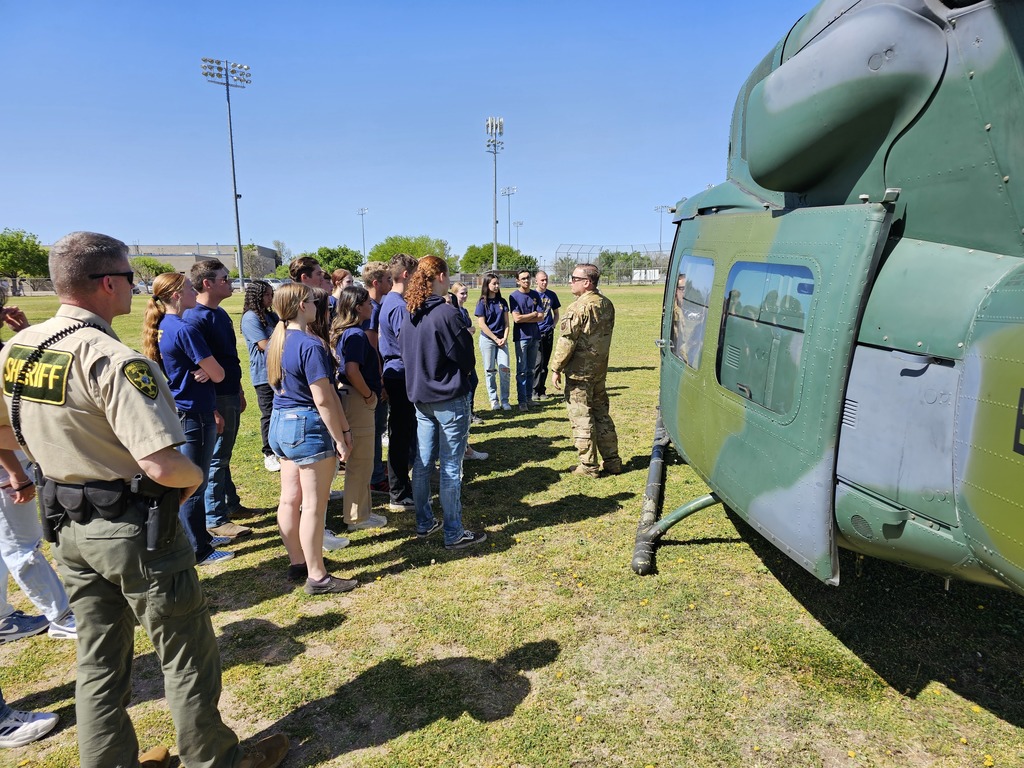 NJROTC Cadet Isabel Camila Medina has been awarded a University of Arizona Presidential Navy ROTC Preparatory Scholarship. This unique scholarship pays for all tuition, books, fees, uniforms, and room and board. Help us congratulate this future U.S. Navy Commissioned Officer!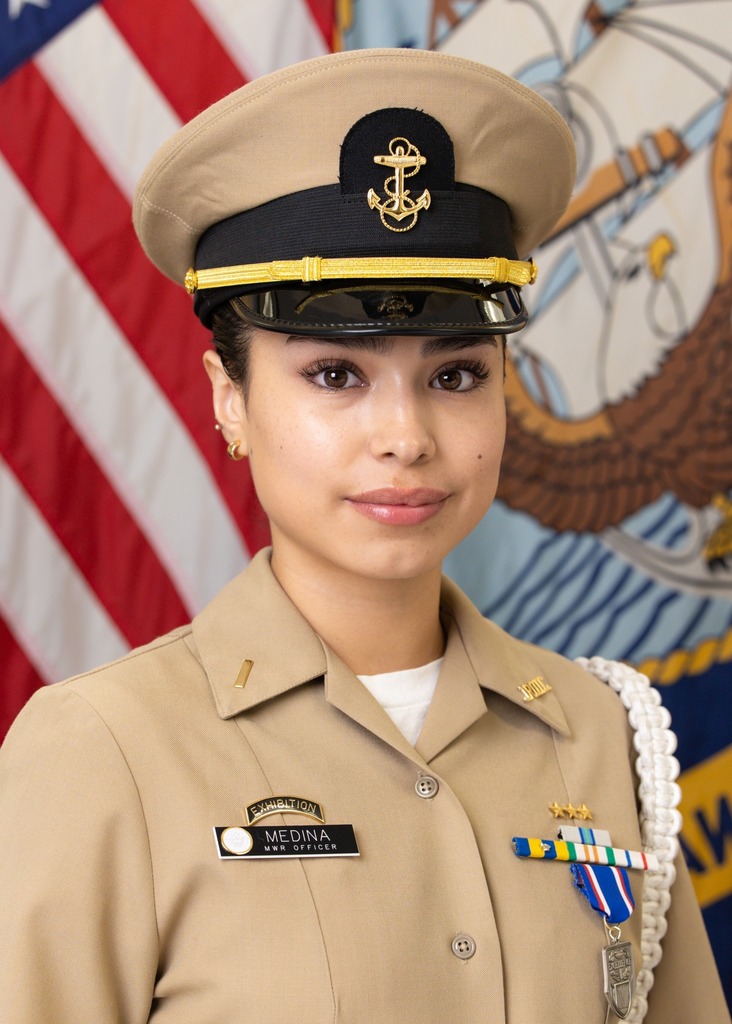 We will have an exciting opportunity for our students this Friday, April 28th. The 37th Helicopter Squadron will land a UH-1 "Huey" helicopter on the back fields of our campus. Students and staff will be able to tour the helicopter from 12:30pm-2:30pm. The goal is to highlight the Air Force crew's engagement with the students and faculty as part of Aviation Inspiration Mentorship and Project Tuskegee to promote diversity and inspire future generations. Some of our NJROTC Cadets will get to experience flights in the helicopter throughout the day. We ask that the surrounding neighborhoods of our campus not be alarmed and we apologize for any inconvenience this may cause. Thank you and have a beautiful day!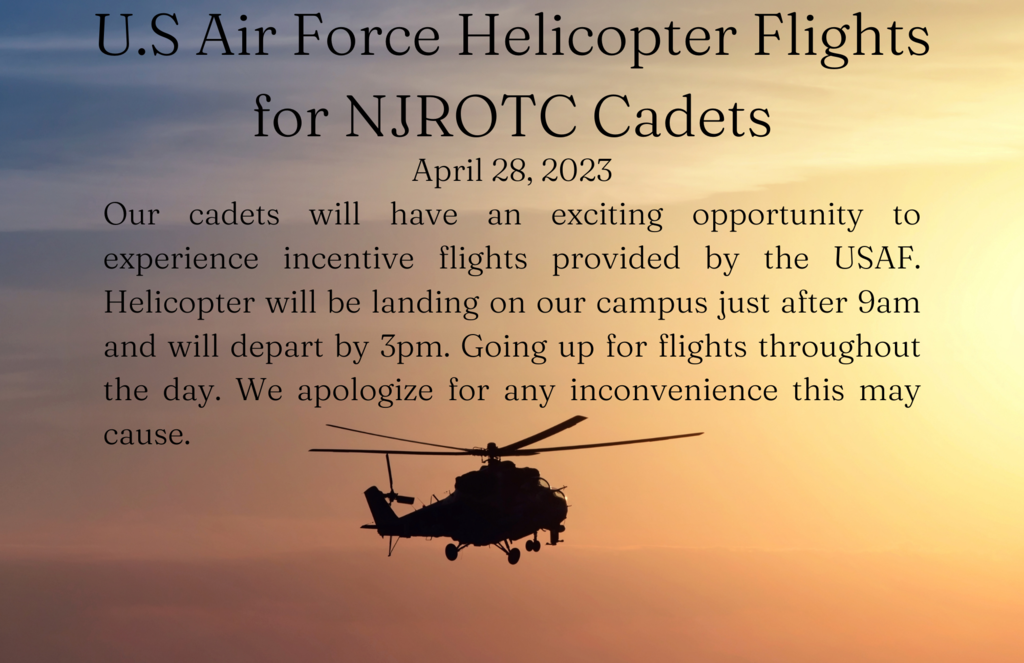 Future little Bobcats interested in Football, this program is for you! Join us for Football Camp this summer! Open to any and all students entering Kindergarten through 9th grade! View the flyer below for more information.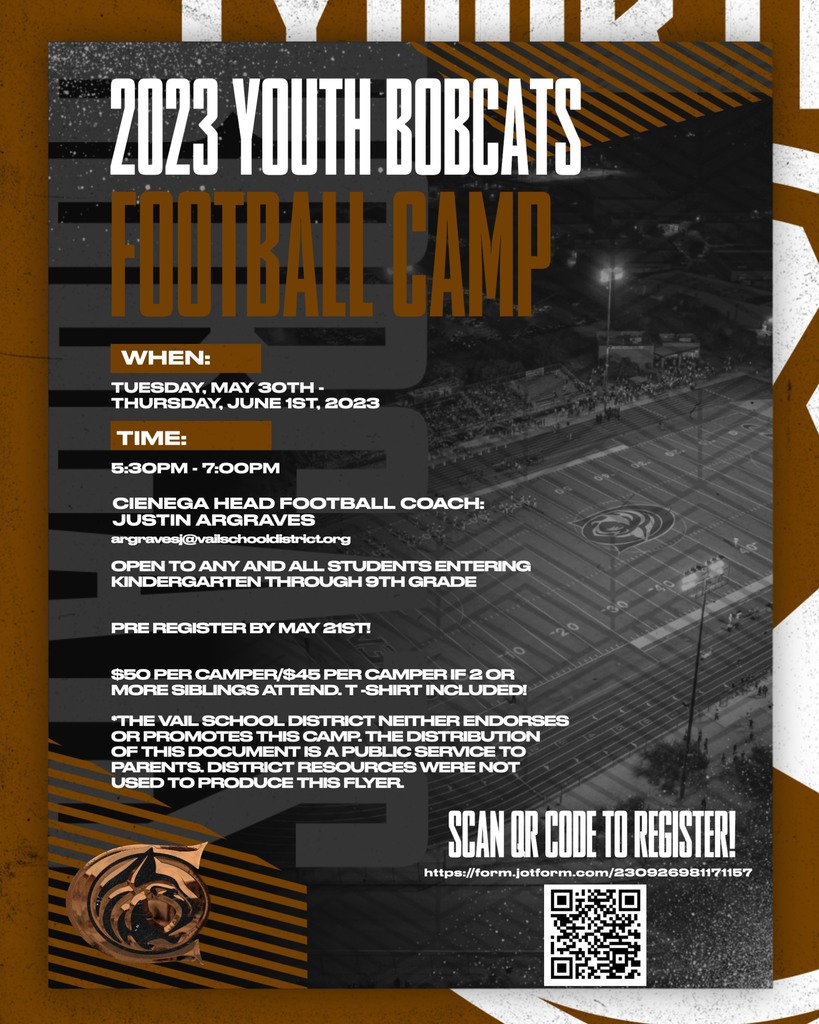 Attention Families! Do you have a little future Bobcat at home? Coach Apodaca and his team will be hosting a Summer Basketball Camp! Please refer to the flyer below for more information.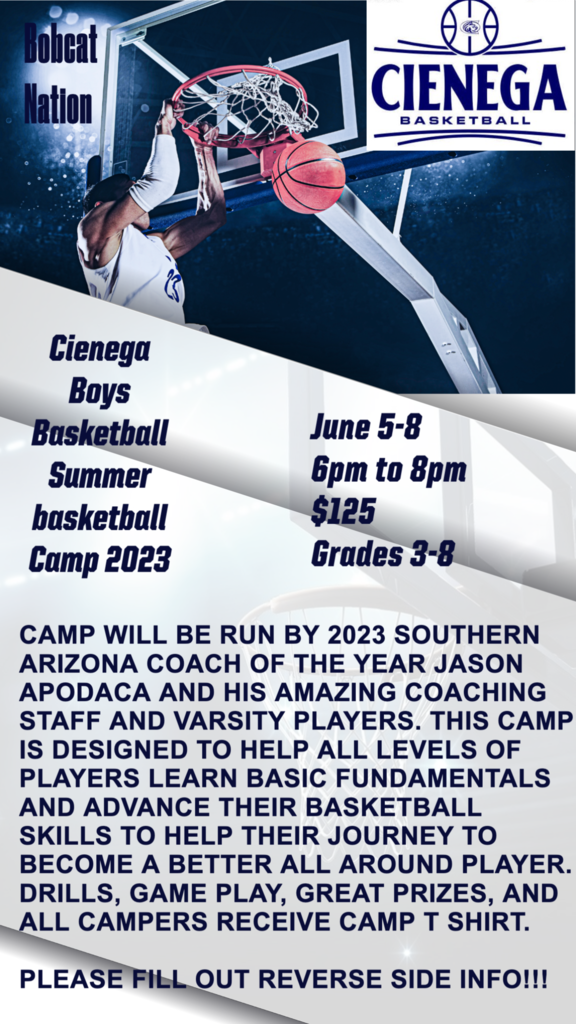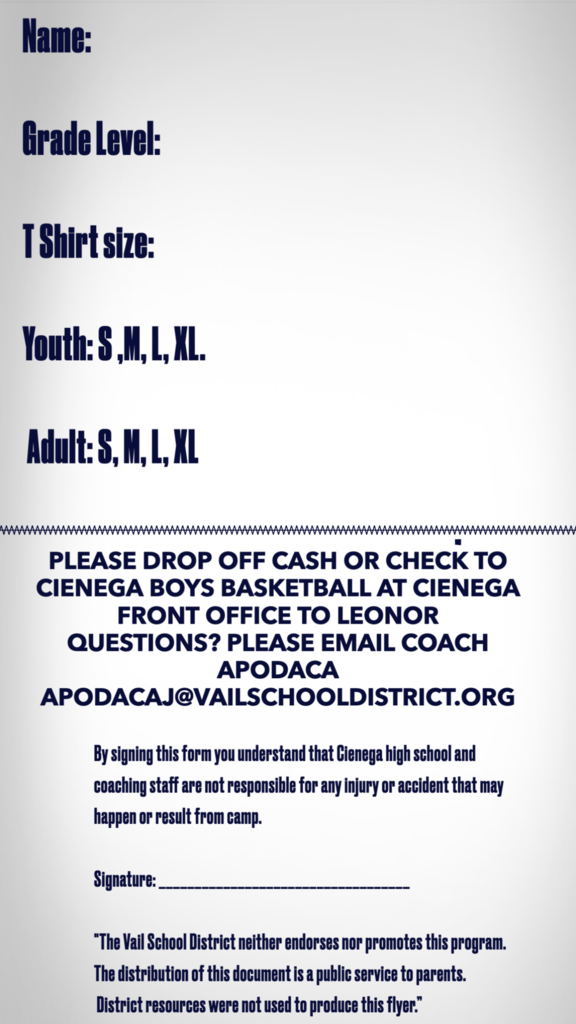 NJROTC Cadet Alexander Patterson has been awarded a University of Arizona Presidential Navy ROTC Preparatory Scholarship This unique NROTC scholarship fully supports tuition, books, room and board, and fees. Please congratulate this future U..S. Navy Commissioned Officer when you see him.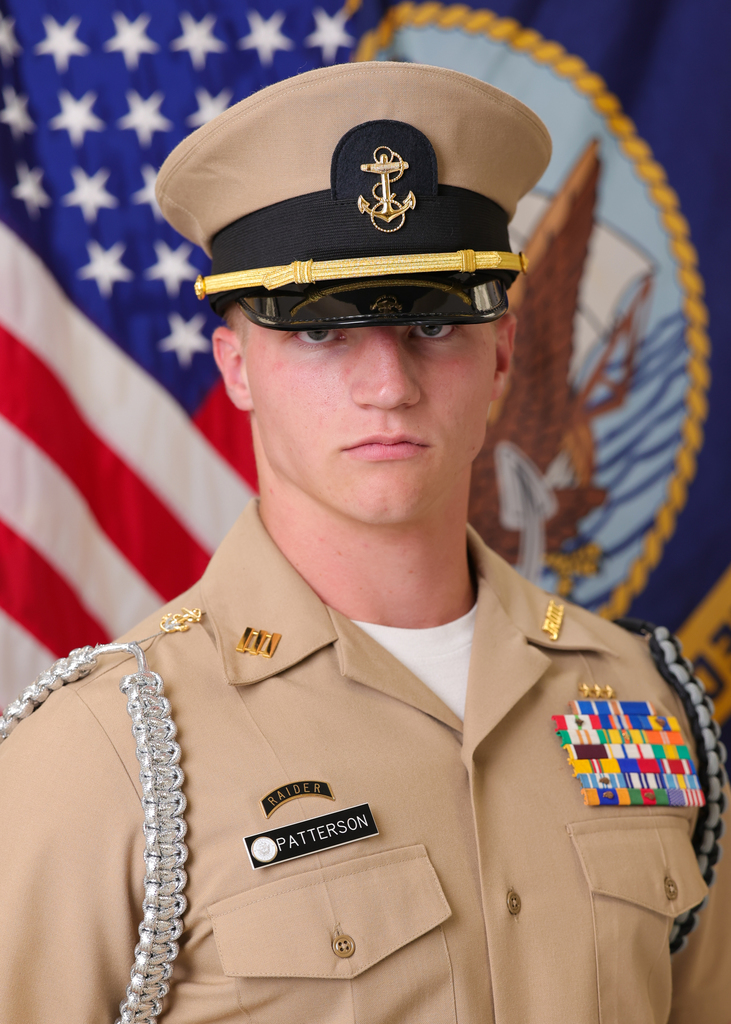 Help us congratulate our Special Olympians! CIENEGA BOBCATS REGIONAL TRACK AND FIELD MEET 4x100 relay (men)-Silver Traditional Division Zachary Shoben Sean Boyer Justin Boyd Oscar Castillo 4x100 relay (men) gold Unified Division Brian Mar Kai Chan Kenneth Turner Jr. 4x100 relay (women) gold Arriana Smith Isabel Hale Sophie Lopez Mikaia Blake 2x50 relay (men) Gold Justin Boyd Kai Chan 2x50 relay (men) gold Oscar Castillo Landon Sparks 2x50 relay (men) silver Colin Olson Libin Wang Turbo Javelin (women) Isabel Hale (Gold) Mikaia Blake (Silver) Sophie Lopez (Bronze) Arriana Smith (4th place) Turbo Javelin (men) Kai Chan (Gold) Justin Boyd (Gold) Brian Mar (Gold) Sean Boyer (Gold) Colin Olson (Silver) Zachary Shoben (Silver) Oscar Castillo (Silver) Libin Wang (Bronze) Landon Sparks (Bronze) Kenneth Turner Jr. (4th place) Daniel Zebley (4th place) Bruce Murray III (4th Place)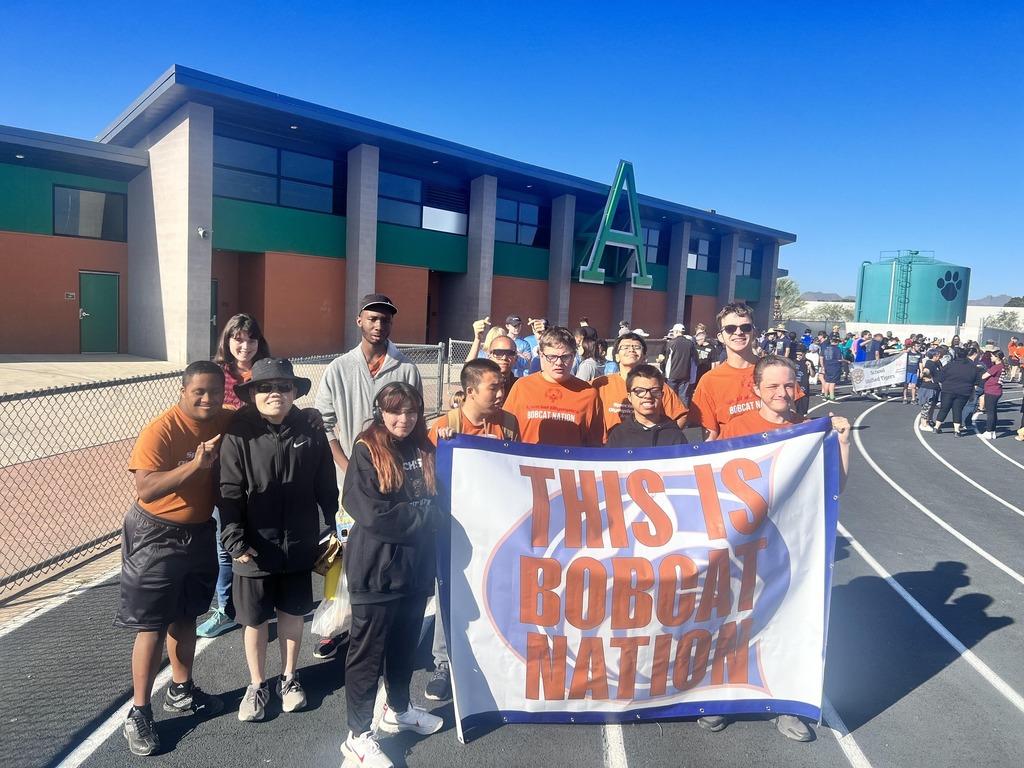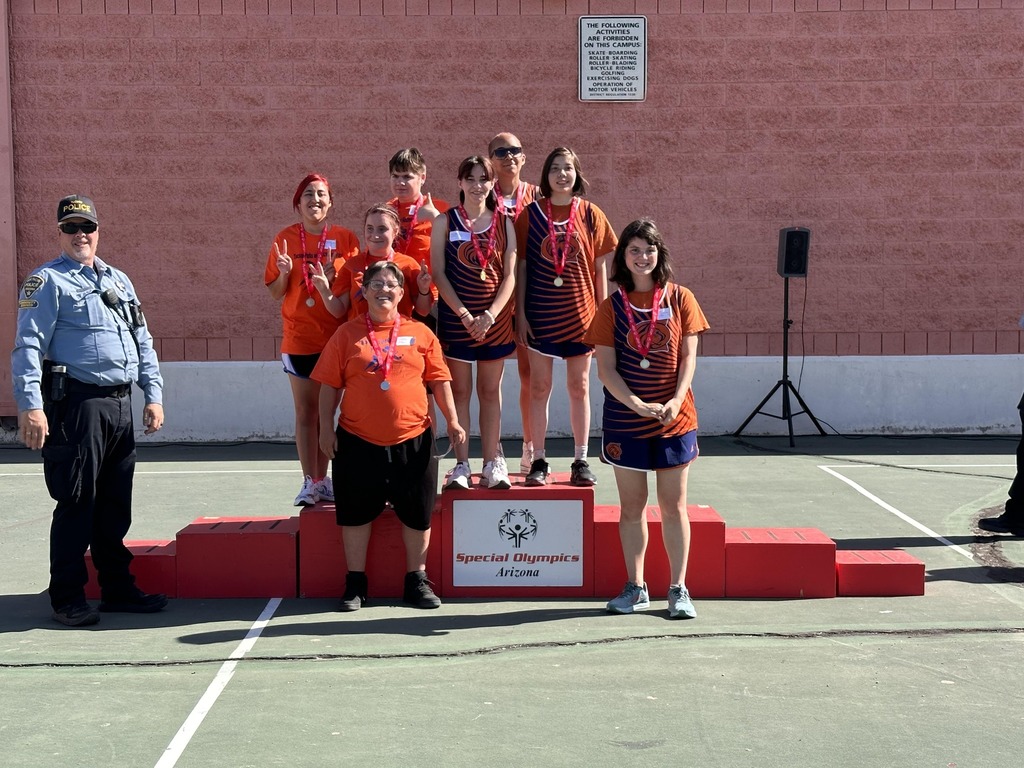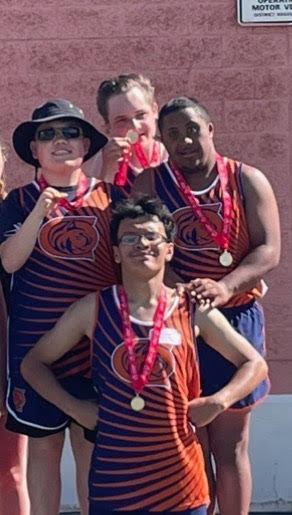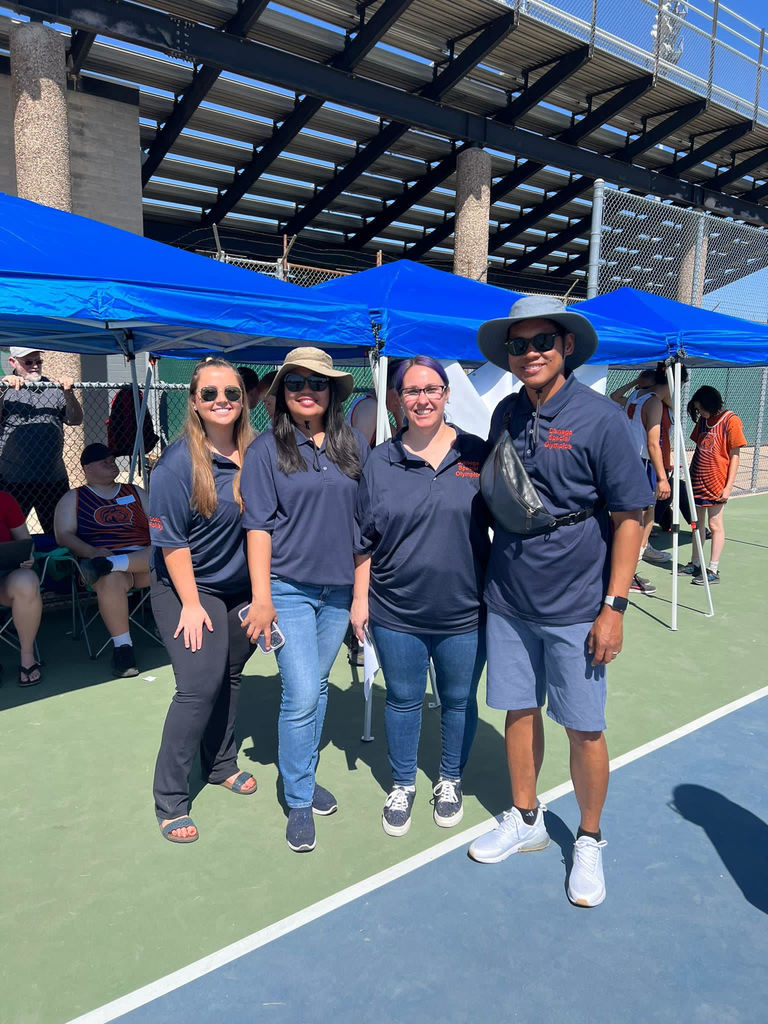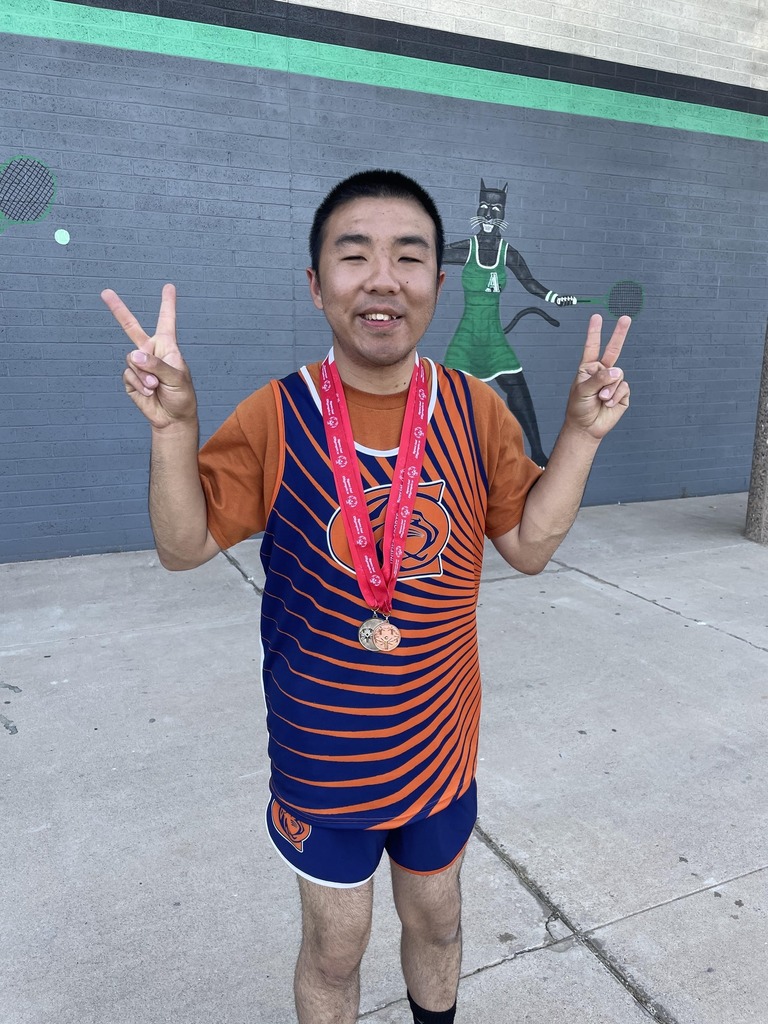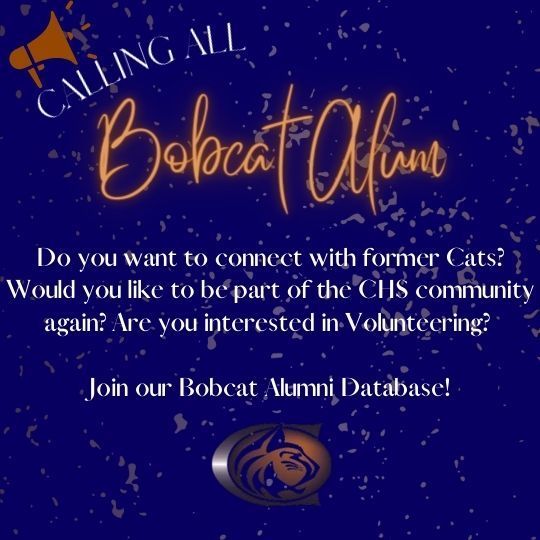 U.S. Congressman Juan Ciscomani, Arizona 6th Congressional District, visited Cienega on Saturday 8 April 2023 for his first Service Academy Day. Representatives from the U.S. Air Force Academy, the U.S. Military Academy at West Point, the U.S. Naval Academy, the U.S. Merchant Marine Academy and University of Arizona ROTC programs presented information and answered questions regarding the application and the Congressional Nomination process. Students and parents from the Tucson area attended the event. Our NJROTC Cadets assisted with event set up, presented the Colors, and acted as greeters.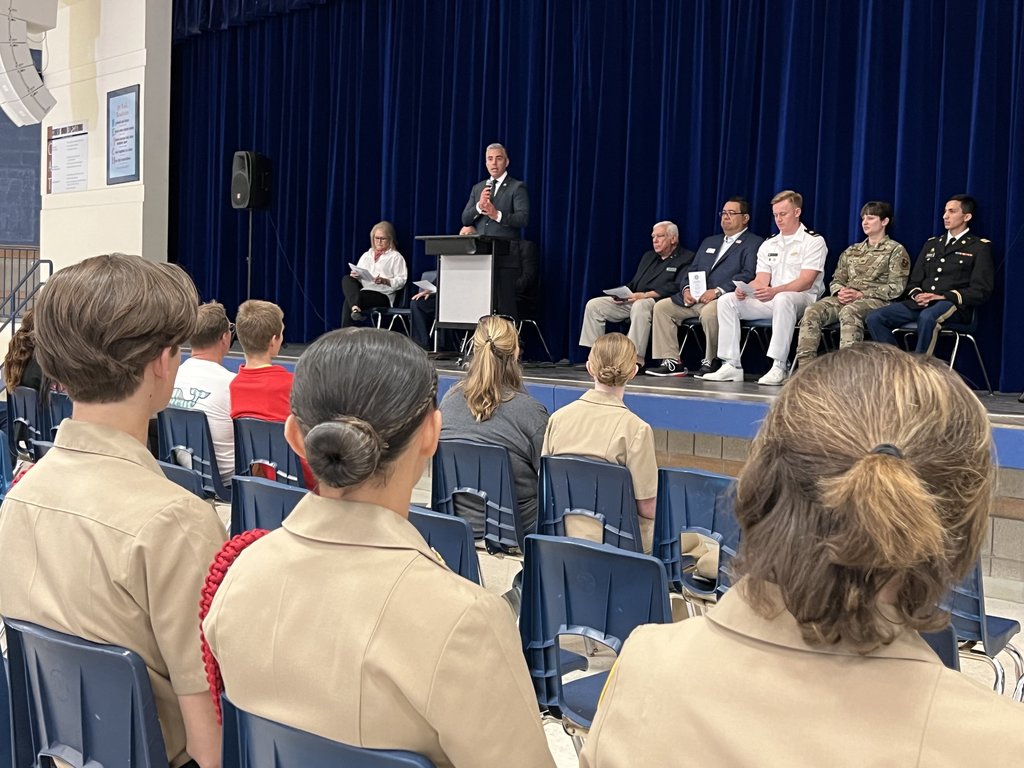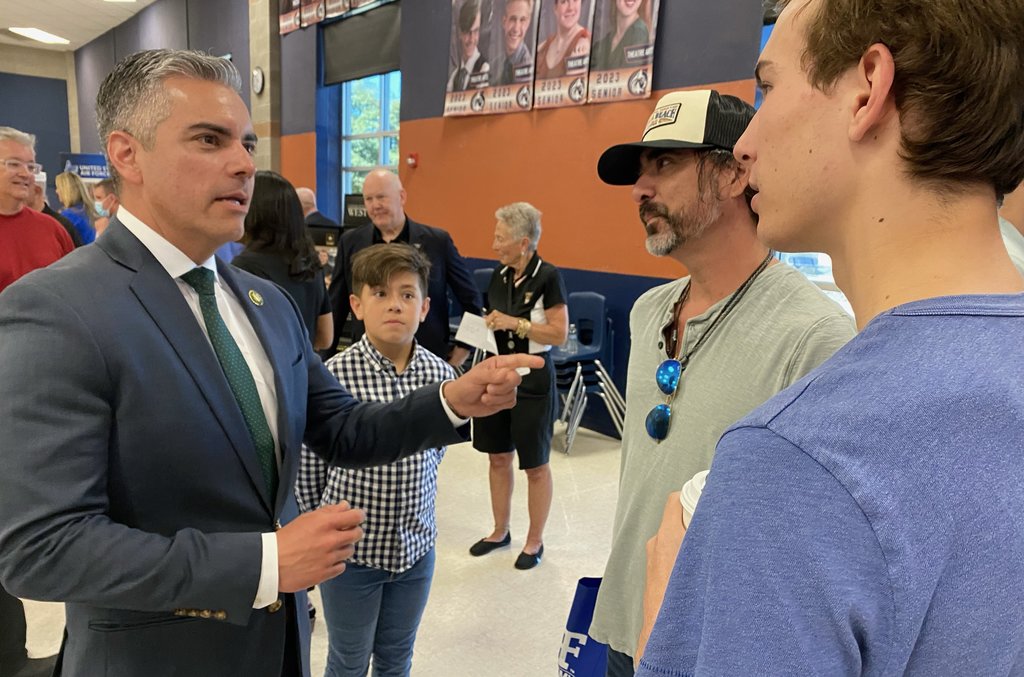 Cienega and Vail Early College NJROTC Cadet Roderick Pixler has been awarded a National Army ROTC scholarship to both the University of Arizona and Arizona State University. A $8,000 yearly merit scholarship is also included in the Arizona State University Army ROTC scholarship and $10,000 yearly merit scholarship is included in the University of Arizona Army ROTC scholarship. Congrats to this future U.S. Army Commissioned Officer! We are so proud of you!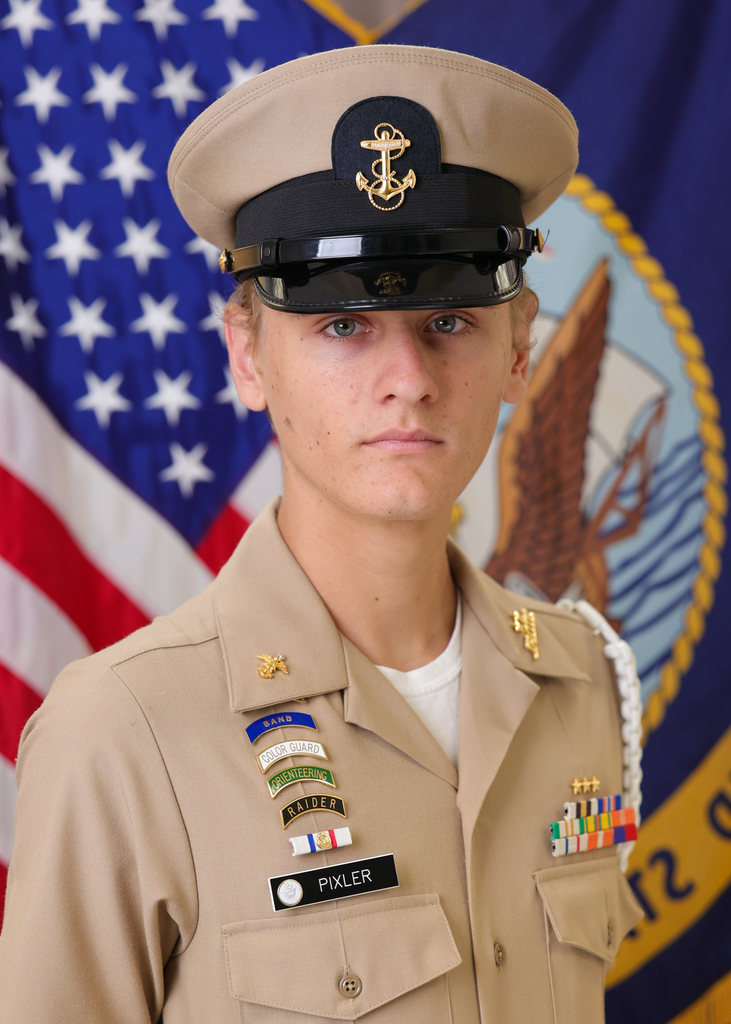 #BOBCATNATION has a great opportunity for any incoming Freshman/transfer students hoping to participate in sports here at CHS and are in need of a physical. CHS Sports Medicine will be hosting Physicals Day where athletes in need of physicals can come out and get it taken care of. **Remember all incoming freshmen must have a physical on file in order to participate in summer workouts.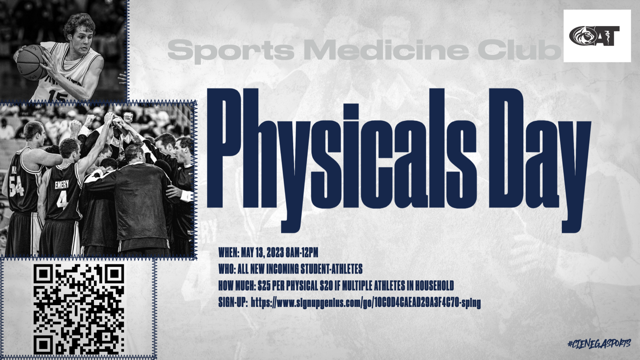 HEY CATS! Head on out to our local Dairy Queen on Colossal Cave Rd. tonight in support of this years Senior Class! Make sure to mention Cienega at checkout!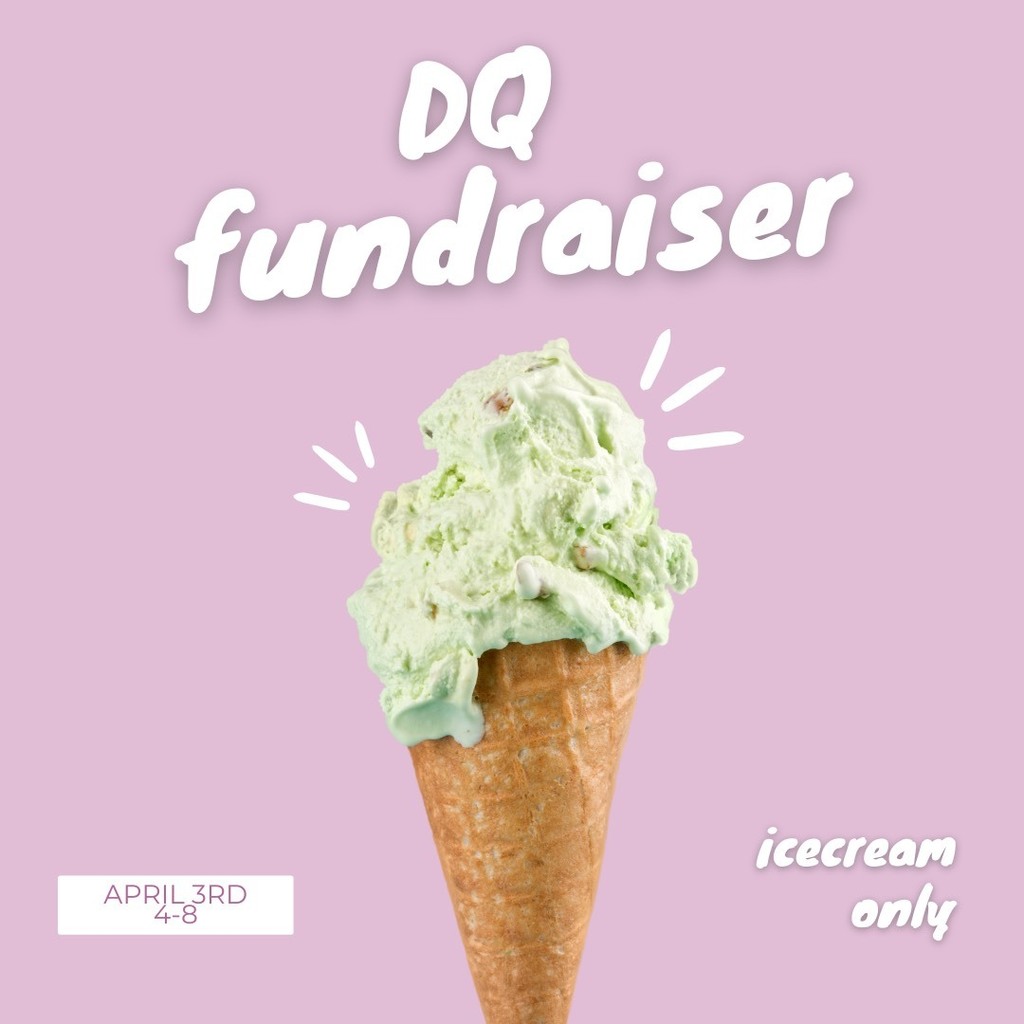 Our Bobcats at the HOSA conference did amazing this week at their state competition! Overall our sports medicine chapter had: A top 5 finisher in Sports Medicine (Natalie Flores) And a 1st place finishing team in CERT! (Brylie Greene and Emma Edwards) Brylie and Emma have qualified to go to the International Competition in Dallas Texas this summer. Thank you all who have supported them through their journey this year.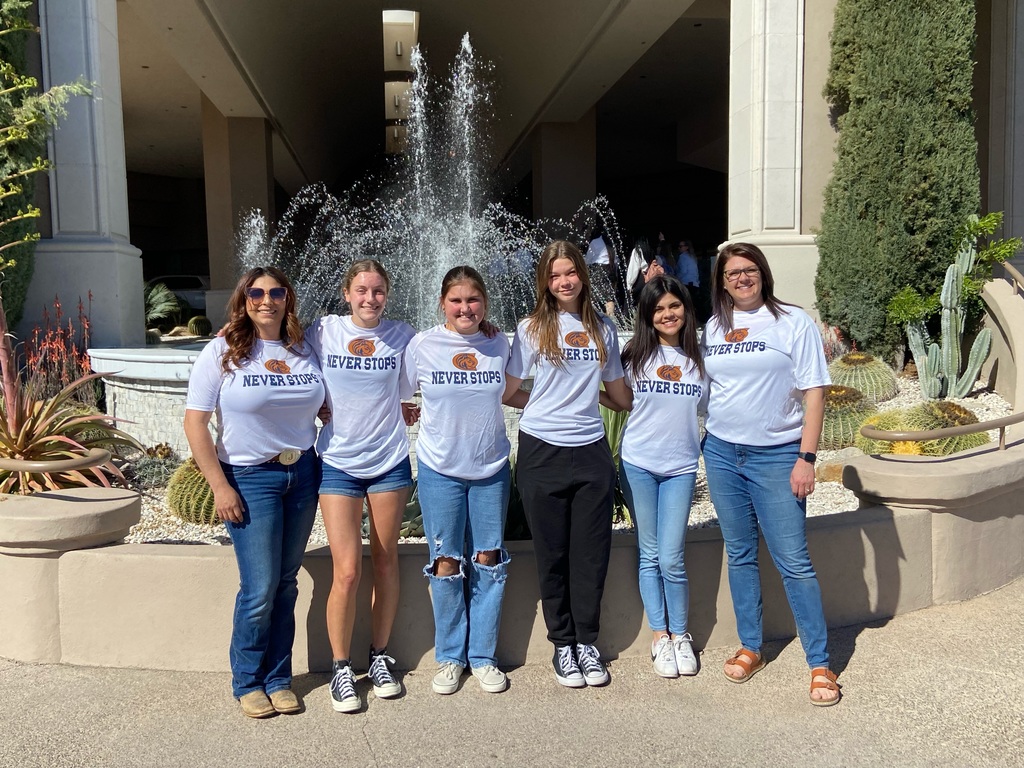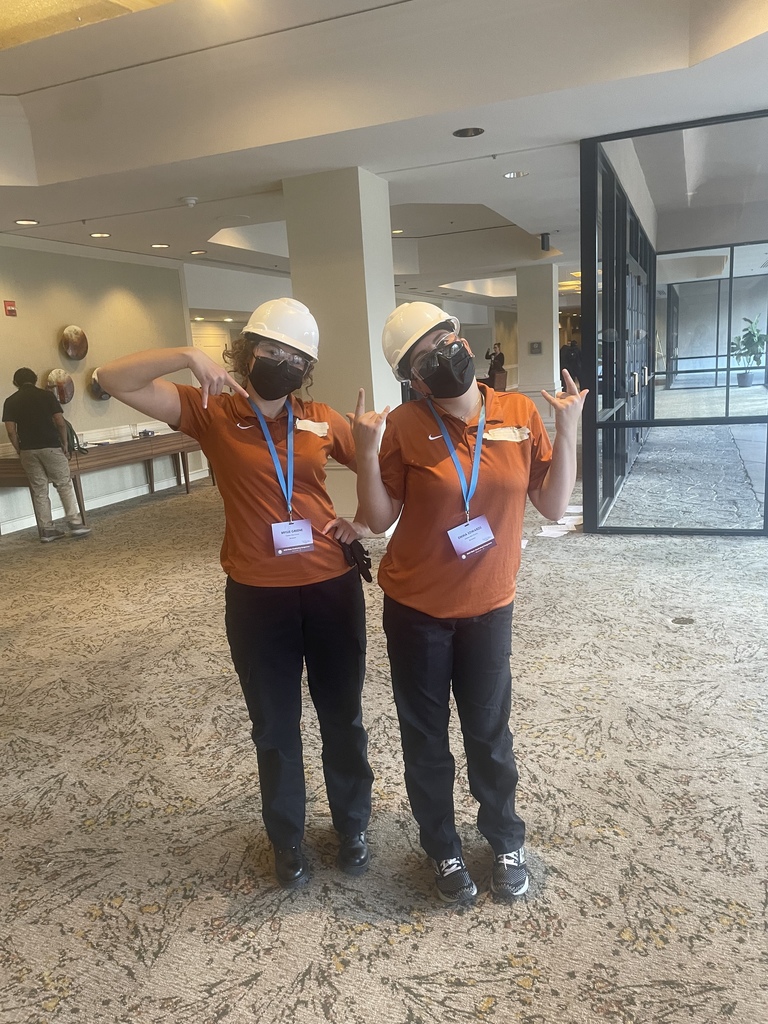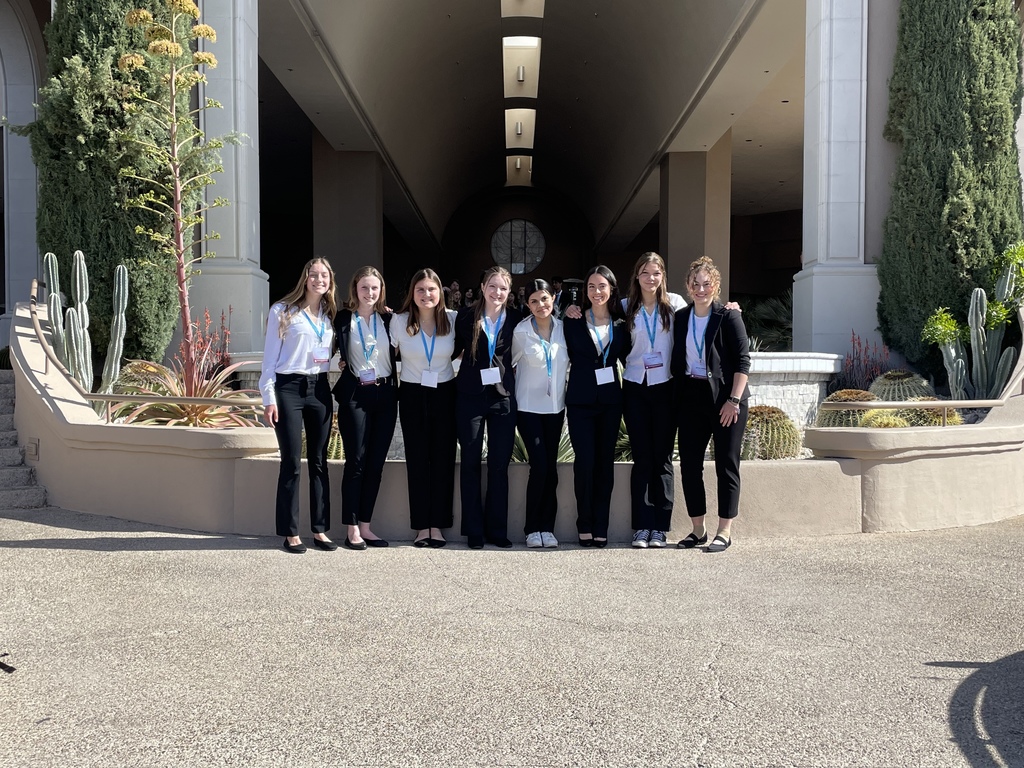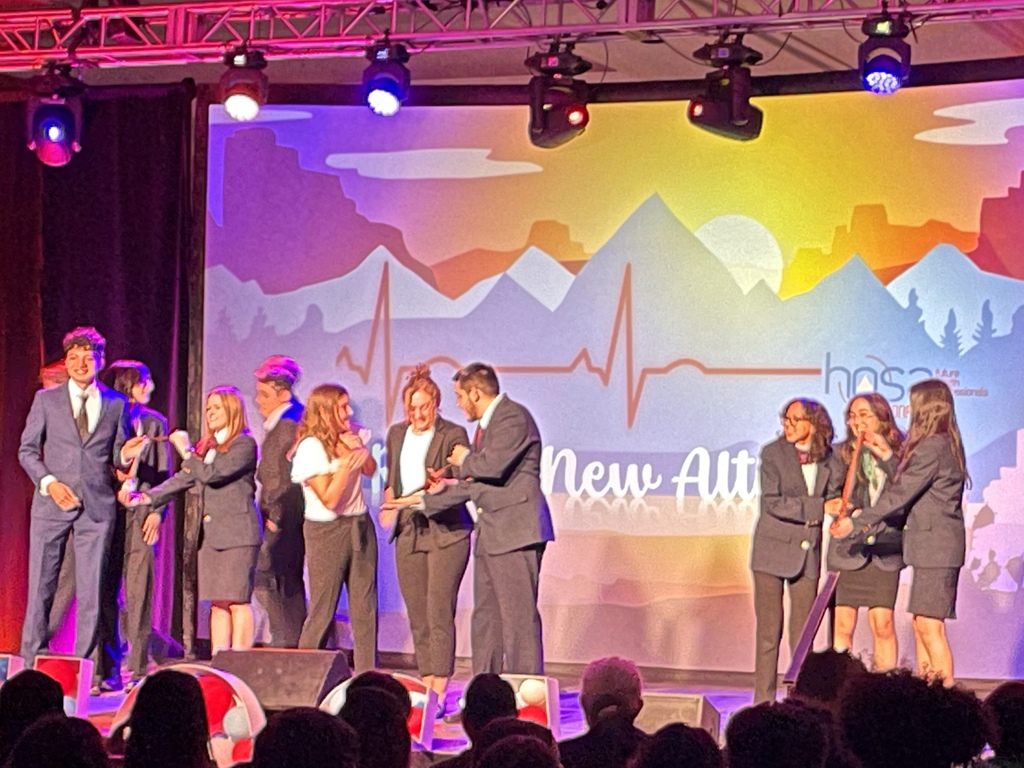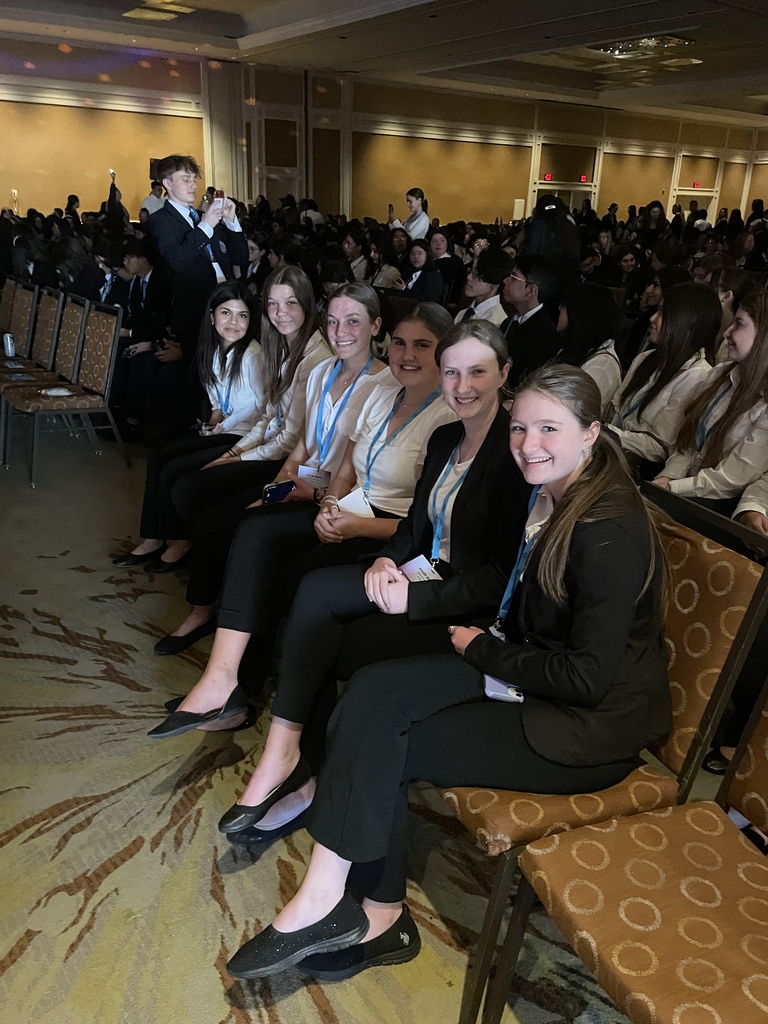 HEY CATS! Quick reminder, next week kicks off our State Testing week! We hope you have a fun and safe weekend! Here is a quick reminder of what the week will look like!