Hey CATS! Much like last week, Bobcat TV will be hosting a live radio broadcast of the upcoming football quarterfinal against Horizon. We received some wonderful feedback, and hope to give you another great listening experience. The link is here:
https://youtu.be/7mi5y8A0BvQ

The Vail School District Transportation Department is a drop off site for this annual holiday event. Please drop off your new, unwrapped toys between the hours of 5:00 a.m. - 6:00 p.m. in our lobby. We are located at 13192 E. Mary Ann Cleveland Way. Collection dates are from 11/10/2021 - 12/17/2021 For more information, please call 520-879-2451.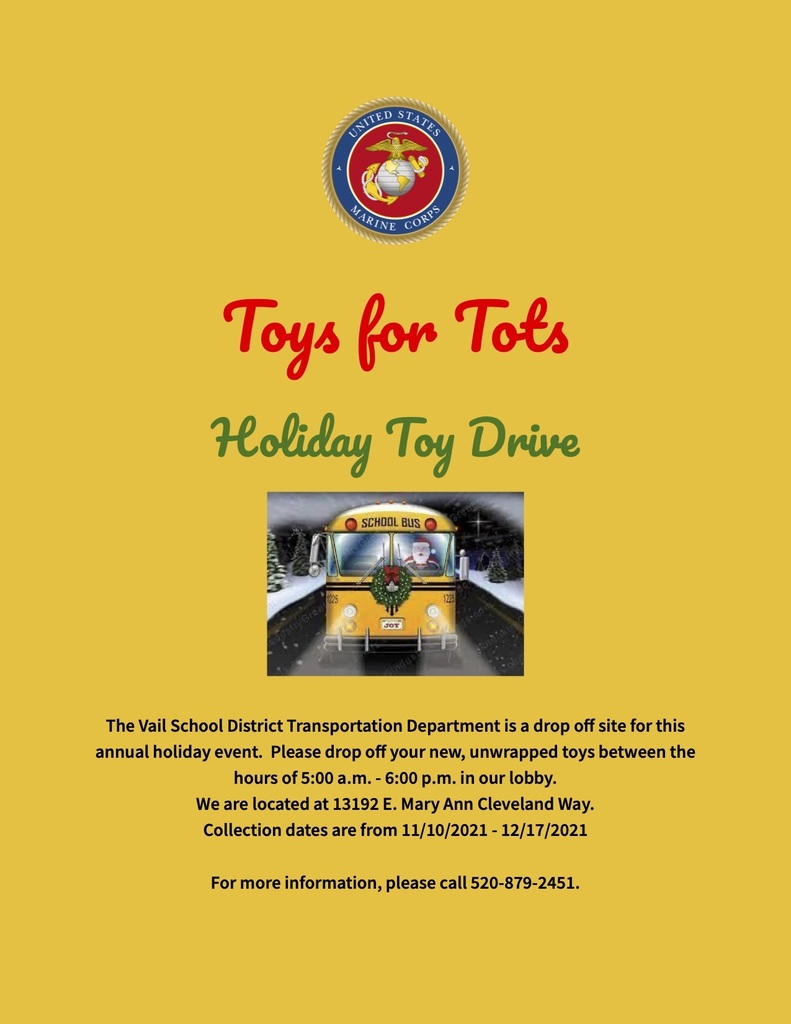 Hey Bobcat Nation! Here is the link to tomorrow's press conference regarding Cienega Football, at 10am sharp. Alec White from the Daily Star will be there with our student reporters!
https://youtu.be/etOUUxSXBZU

NCAA Signing Day! Please join us via Bobcat TV as they livestream this event from 1:20-1:50. What a great day!


Hey CATS! Don't forget about the Chipotle Fundraiser! VAIL PRIDE DAY - VAIL USD 33% OF EVENT SALES GET DONATED TO THE CAUSE SATURDAY, NOVEMBER 6TH | 4-8PM 9484 E 22ND ST STE 130, TUCSON, AZ, 85710 ORDER ONLINE FOR PICKUP USING CODE A98WFVF OR SHOW THIS FLYER IN RESTAURANT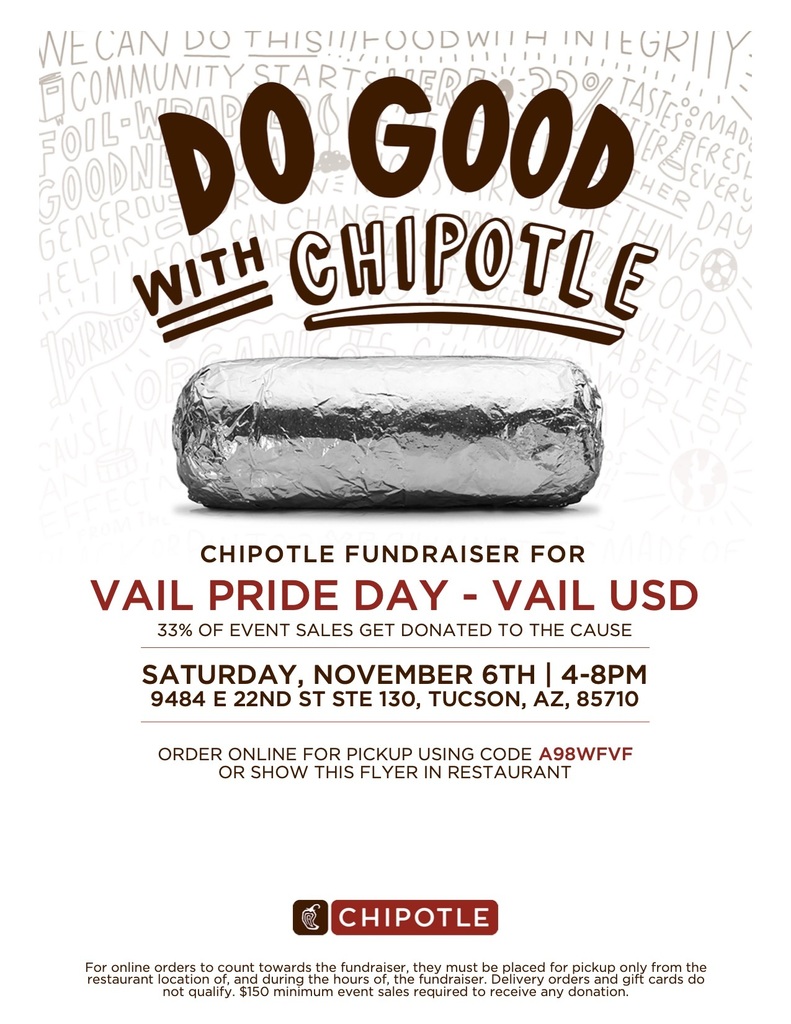 Hey Bobcat Nation! Please don't forget to drop off your ballot today!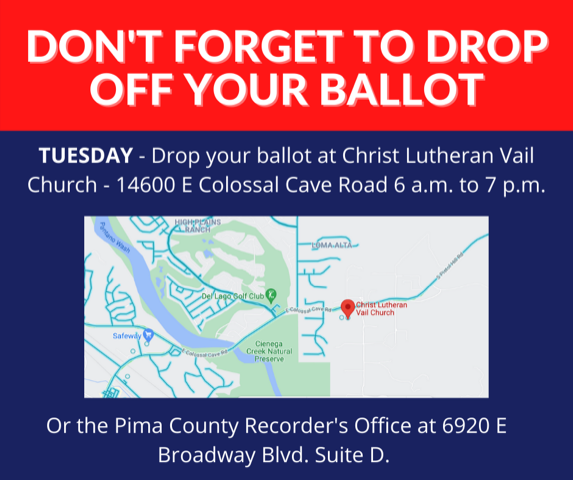 Check out tonight's Girl's Volleyball game tonight! If you can't make it, our very own Bobcat TV will be hosting it via livestream!
https://youtu.be/4dEbLifohLA

Hey CATS! Don't forget to buy your Pan Dulce (sweet bread) next Tuesday! See the flyer below for more details.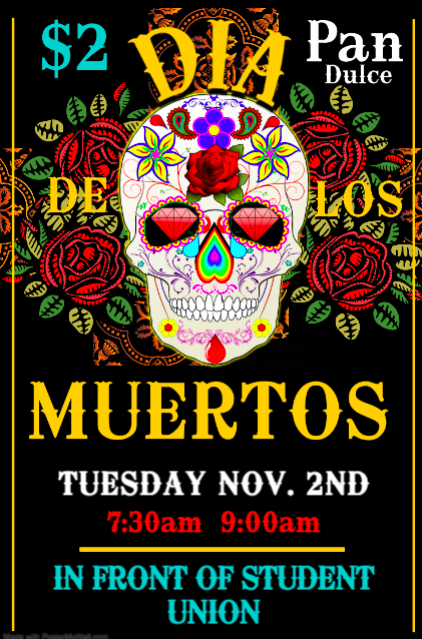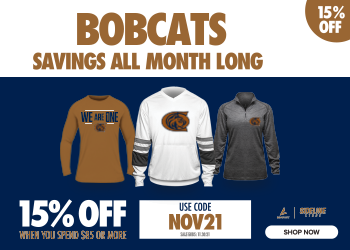 Hey Bobcat Nation! Tonight we have another fabulous night of football! Our game is away...if you can't make it, please join us livestream via BobcatTV! See you there!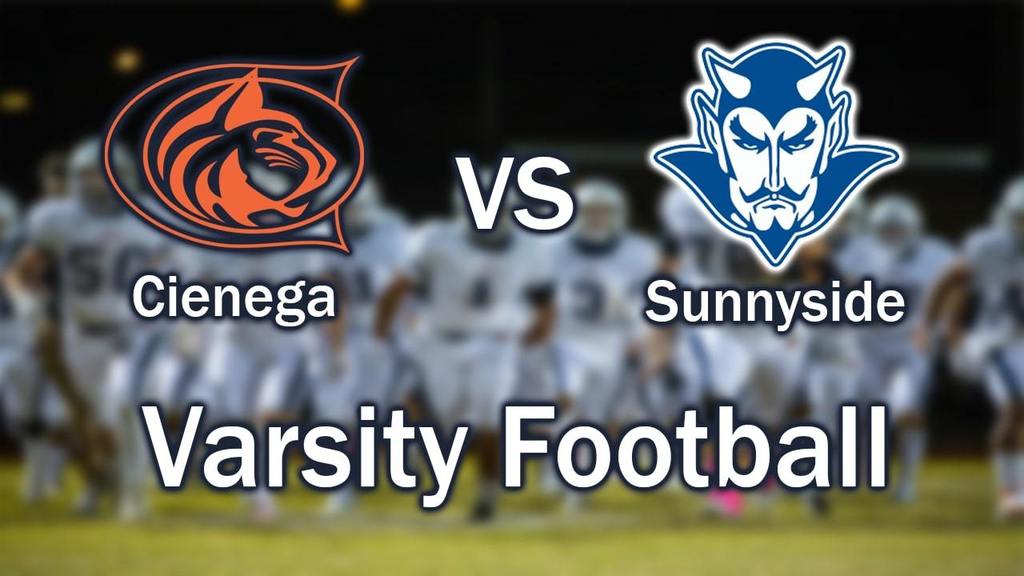 Please join us at the Stadium or via livestream for our Homecoming Spirit Assembly today at 11:40! We can't wait to see you there!
https://youtu.be/yYMkuNlDwSQ